VISIT OF THE SUPERIOR GENERAL AND HER ASSISTANT
TO THE SAINT JOSEPH SCHOOL IN TAMBACOUNDA
It was 8.00 am on the 24th of februar2023 when the sisters Breda and Vianney arrived at Saint Joseph's School in Tambacounda escorted by sister Marie Pierre, Regional Superior and sister Fidelma, Superior of Kédougou community.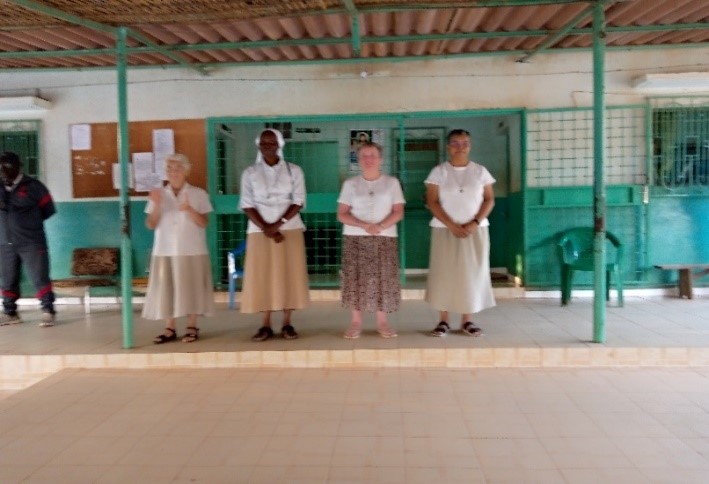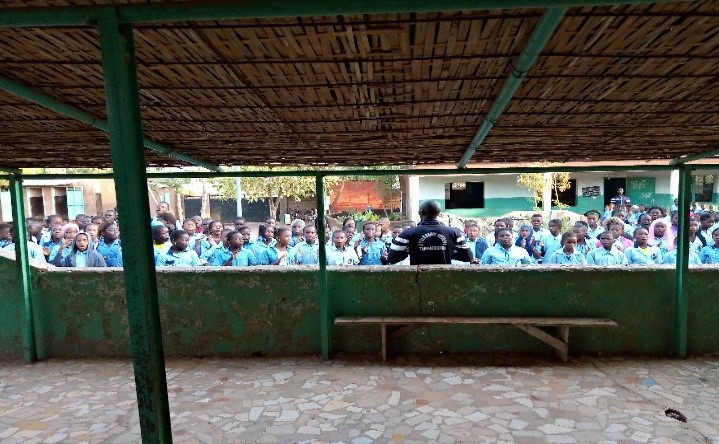 After the prayer, led by sister Veronique, headmistress of St Joseph's School, a welcome song was performed by the students of primary 4 class under the direction of Remy Sarr.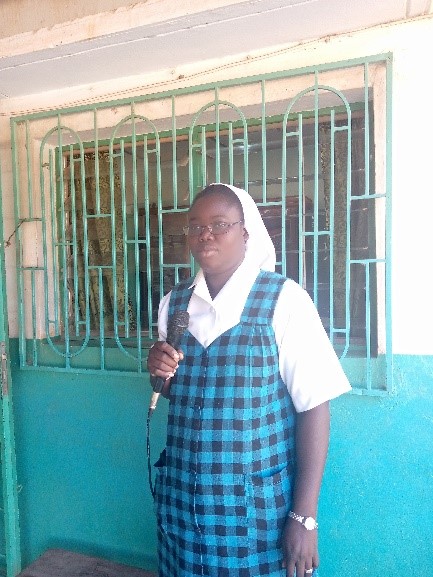 Then, the student Awa Diallo, who is the president of the school government, gave her welcoming address on behalf of all the students : "We wish a warm welcome to sister Breda and sister Vianney. Thank you for spending your precious time to be with us. We wish you a very pleasant stay in the Land of Teranga and more particularly in our region, Tambacounda.
Welcome in our Country.
Welcome to our school
Thank you ! "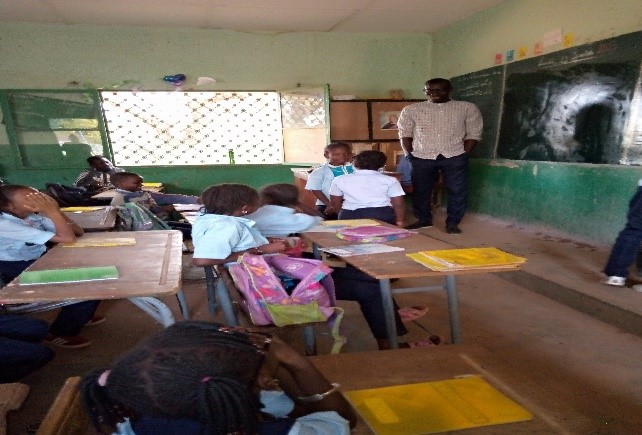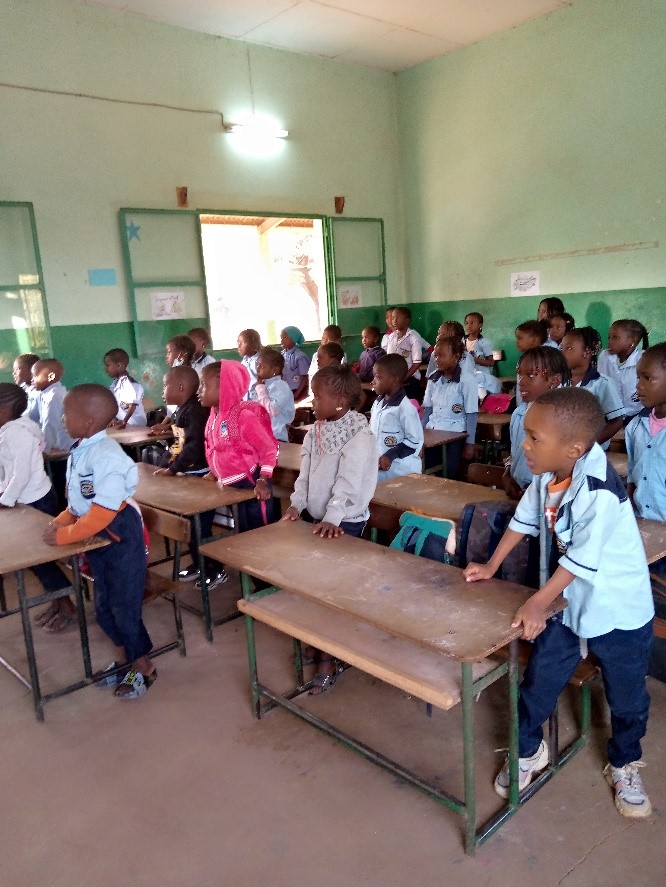 Taking her turn to speak, sister Breda, Superior General, did not hide her feelings of satisfaction, expressing her joy in these terms: "I am very happy to visit your school, I have been here several times before this visit. I have worked and rendered my services, "in Bassé (Gambia) for three years. I am Irish but I live in France. I wish you well in your studies ; I am sure you are learning many things that will be useful for you in the future.
Breda did not fail to give her impressions and appreciation for the silence and discipline shown by the students during her speech. In fact, they listened religiously to the Superior General without making any noise.
Sister Marie Pierre, Regional Superior, took the opportunity to congratulate the entire staff for keeping the school clean. Here are few words from her address: "Saint Joseph's School is clean and we will continue to take care of our school, won't we? This is the theme of the year : « to take care of our school, our common home ». So, let's put the rubbish in the bin".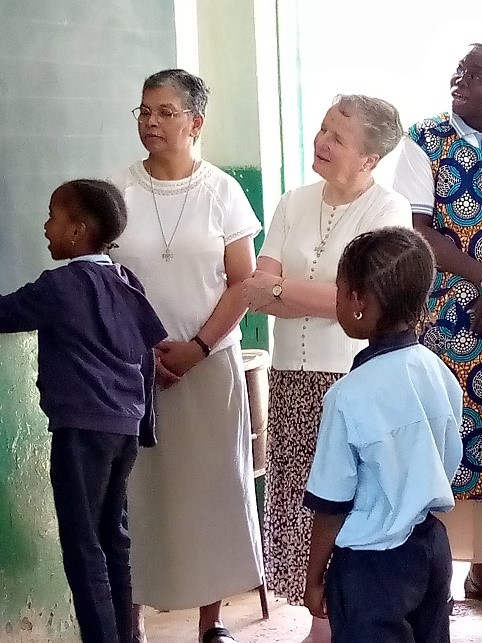 Finally, Sister Veronique, the headmistress of the school, introduced the visitors before asking Sister Marie Pierre to show them some classrooms.
Marie Pitie