NEW TRAININING STRATEGY AT THE SSJA SKILL CENTRE
" CATERING ''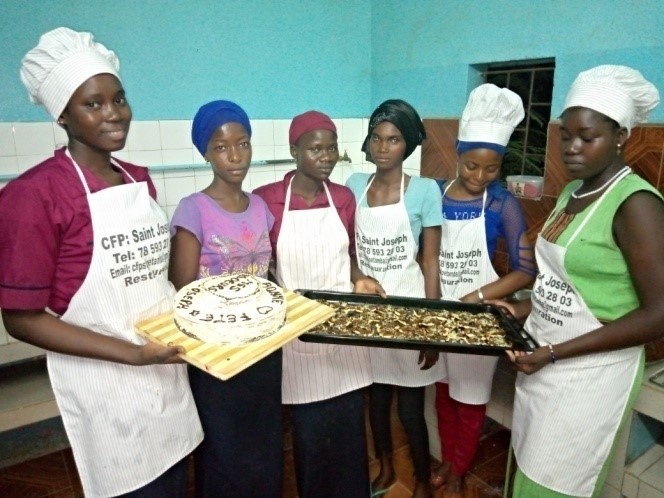 The sewing centre was created in 1960 when the sisters first arrived in Tambacounda. Initially, it was set up in the sisters' community room and functioned in the mornings and evenings. The aim of the centre was to help women, who were generally uneducated, to learn a skill in order to earn a living and to look after their families. It developed rapidly and in 1965, due to the growing number of learners and the lack of space (the room could no longer contain them), the sisters took the initiative to build a sewing centre officially recognised as the "Ecole de la Femme Africaine".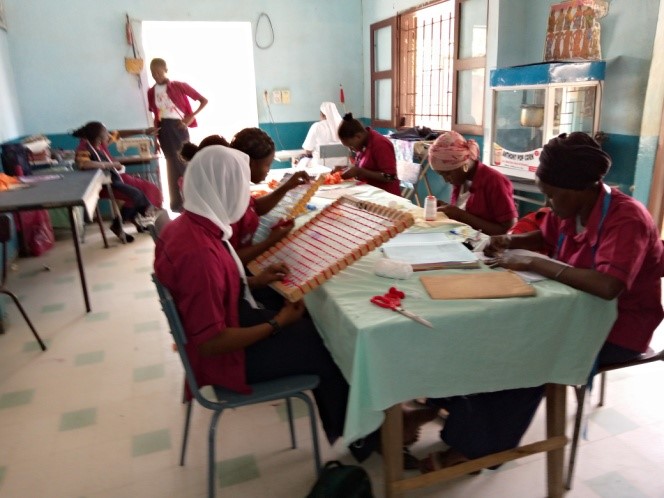 Sister Thérèse Vittoz, the former head of the school, was a dynamic woman who gave herself fully to the training of the women. The school was a great success; the women made many articles and at the end of the year the exhibitions attractedvisitors from the whole town of Tambacounda. Under the directionof Sister Monique, the school took on a new dimension, with a view to reaching out to others, mainly in the surrounding villages. It was then that the training of the formators (i.e.teachers) became essential.
At present, from the Ecole de la Femme Africaine (school of African women) , we have moved on to become the Centre de Formation Professionnel (Centre of Professional Training) l. We are maintaining continuity in tailoring and, in November 2021, we started a course in catering, which is of great interest to the girls. In tersm of future development, training in hairdressing, computer science and plastic arts is being considered.

The classes started well and the girls show willingness to learn a skill which would help them become independent in life. They were all happy to do their first practice; a starter: the mixed salad, the Christmas log, birthday cakes etc.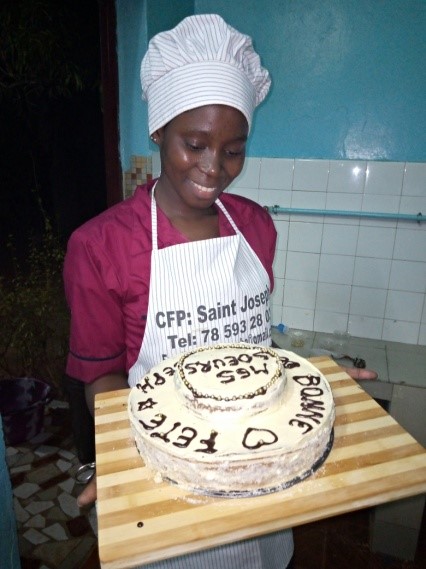 It is worth mentioning in this context that this new course is in its experimental phase. However, we hope to have a large number of students next year. It is a real joy to see them grow, develop and gradually gain confidence.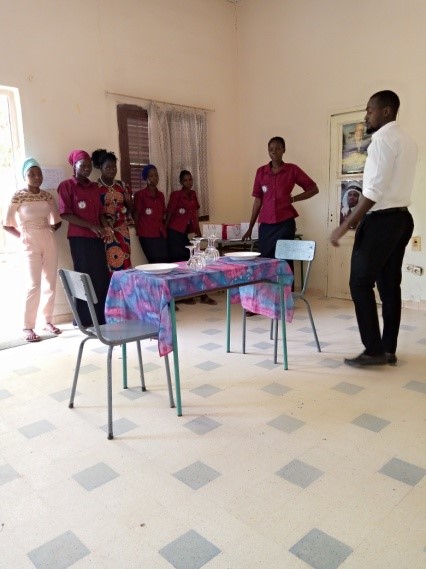 Marie Pitie