Festivities in the Senegambia Region:
Celebrating the mission ………
On Friday 28th January 2021, the La Colline community had the great joy of warmly welcoming Superior General Sister Breda and two of her counsellors, Sisters Elizabeth and Jacqueline, who came for an informal visit. That same day, the other sisters of the region arrived from our various communities. The welcome was homely and, in a spirit of openness and trust, two wonderful regional days began.
On Saturday morning, Sister Marie Pierre Ndiaye, Regional Superior, delivered her opening remarks and welcomed each participant. She stressed that we were living a historic moment as we looked back in thanksgiving and marked the end of our first sixty years of presence in Senegal. She also invited us to dare something new, to dream together and to act today! Without further ado, the moderator of the day, Fr Louis Dieudhou OMI, gave a talk, focussing chiefly on consecrated life in Africa with its opportunities and challenges. It was a real call to action.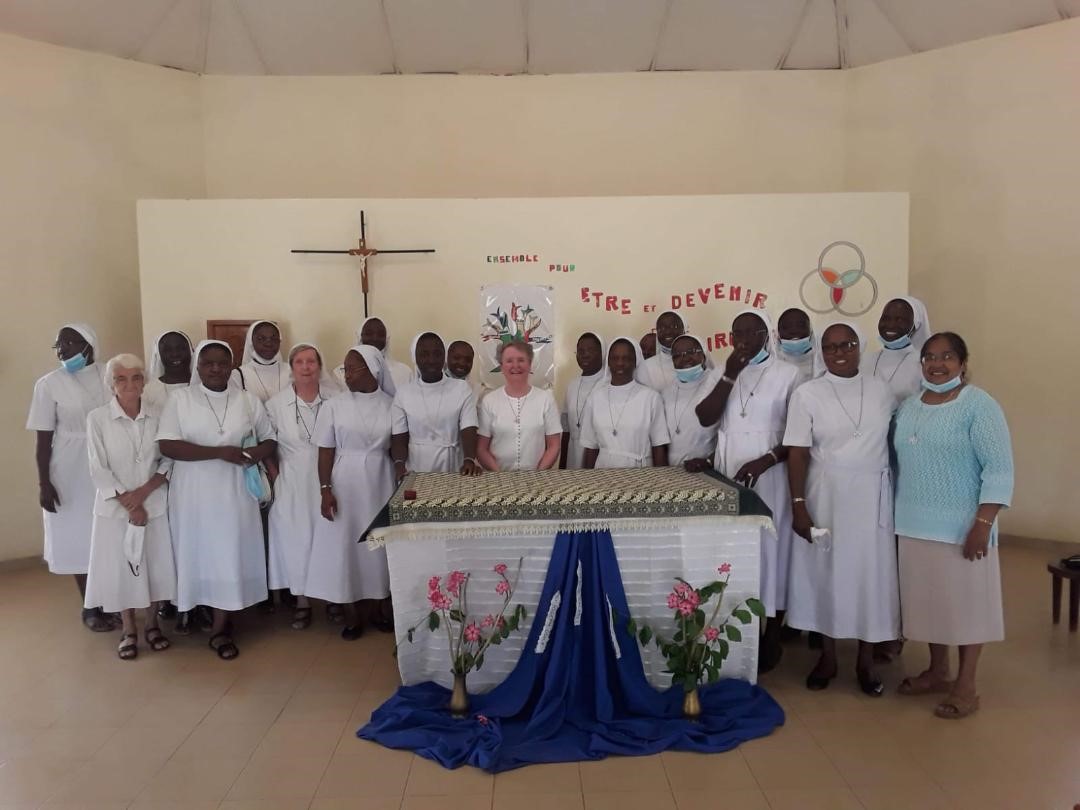 The event was an unquestionable highpoint for us all as we marked both the end of our diamond jubilee of presence in Senegal and Sr Breda's feast. A beautiful Mass was celebrated in our chapel, presided over by our moderator and animated with liturgically appropriate songs by the sisters.
At the end of the Eucharistic celebration, Sister Breda addressed the sisters of the region. Her words were full of encouragement to launch us into taking greater responsibility in the future and to take our special place, with its African touch.
Everything drew to a close with a festive meal shared in a great spirit of fraternity. Joy was visible on all faces because the Covid-19 pandemic had deprived us of the chance to meet in the Region for so long.
More than just marking our presence in this African land of Teranga (welcome), today, this jubilee has taught us that there is no longer time to delay. We must now take matters into our own hands to continue the mission courageously like our pioneers and predecessors. Our Region will continue the noble fight to take root more and more deeply.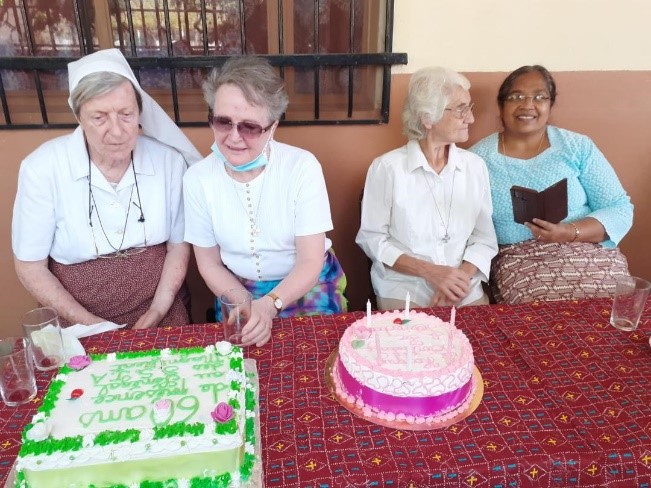 Let us dare, therefore, to tackle something new, in Hope. We will make a special effort to dream and carry out more and more audacious projects. This is the very meaning of the jubilee. We celebrate the past in the present but with a view to the future.
Let everyone be committed and re-invent themselves without fear because, by the grace of God, our roots are very strong.
May God bless our Region.
Sr. Marie Pitié