International Justice and Peace Commission
of the Sisters of St. Joseph:
Summary of Key Moments
St. John's, Florida, USA –
Stepping Into the Process
July 13-17, 2016, at Marywood Retreat Centre, in St. John's,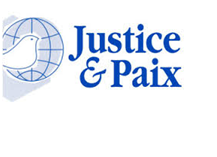 Florida, the Justice and Peace International Commission gathered with two representatives of the Global Co-ordinating Group to enter into a contemplative discernment process.
We began by reflecting on our time together at Brentwood 2014 and the two years that followed. We appreciated how our efforts to nurture relationships among us have created a strong foundation for working together, and we identified the importance of working together for systemic change (identifying root causes and looking for connections between social, environmental, economic, political, cultural, spiritual and ethical aspects of the issuesthat touch our work). At the same time, we recognized the need for improved communication structures in order to work more effectively. Communication must flow from the UN-NGO and the Core Committee to JPIC personnel, leaders and the grassroots.
Learning Together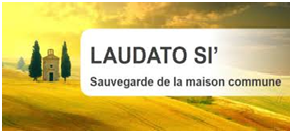 We also spent time reflecting on "Laudato Si" and the UN's "Sustainable Development Goals" (SDGs) in the light of our charism. Together we discerned where energies of transformation were converging: Where is God calling us?
The idea of Communion is important to us. It deepens our contemplative desire for Union and impels us to act for Justice by changing mindsets, healing humanity's relationship with earth, working toward economic and social justice, and making connections between small practical actions and wider global issues.
Cross-cutting Theme: Women
Keeping in mind the Encyclical's focus on integral ecology and the stress on connecting social, environmental and economic elements in working toward the SDGs, we looked for a cross-cutting theme that would help us to see the interconnections between the various justice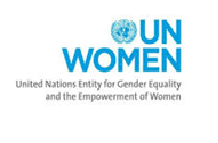 and peace issues in which our Congregations and Federations are involved. We chose the theme of "women" as a door that would give us access to all other issues while, at the same time,empowering us to walk together. For example, UNWOMEN notes that "women and girls make up more than half the world's population — and they are on the frontlines — often more deeply impacted than men and boys by poverty, climate change, food insecurity, lack of healthcare, and global economic crises. Their
contributions and leadership are central to finding a solution." Likewise, SDG targets pertaining to women can be found cutting across the SDGs. (See more at: http://www.unwomen.org/en/news/in-focus/women-and-the-sdgs#sthash.rVP8DqnG.dpuf ).
Moving Forward Together
Finally, examining the organizational and communication structures that we currently have in place, we reflected on five key activities in which we have been engaged together over the past two years :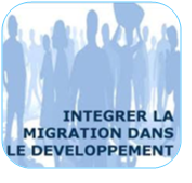 * Congregational and Federation input into the UN Quadrennial Report on our global C-SSJ response to the Millennium Development Goals,
* The Migration Statement that we submitted to the UN
* * Our collective support for those suffering violence in Haiti,
* Participation in the European and New York meetings on Migration
* Preparation for the 2016 JPIC meeting in Florida. What worked well? Where do we need to make changes?
As a result of these reflections, we have identified one 'responsible person' for each Federation, international Congregation and other groups (Australia, Argentina, Haiti) who will ensure that communication flows to leaders as well as to the grassroots. We have also identified a contact person on the Core Committee who will connect with each 'responsible person.' Finally, we identified a member of the Core Committee who will be the contact person for the UN-NGO.
As we move forward, the Core Committee will initiate collective responses to the critical issues of our day, enabling the global body of Sisters of St. Joseph to speak together on these issues by submitting statements to the UN, issuing public statements on behalf of the Justice and Peace International Commission that can be used by Federations and Congregations, and offering materials to foster links between direct service outreach and systemic change.