ST.JOSEPH'S HIGH SCHOOL (ENGLISH MEDIUM), JOKALANDI
FAREWELL ORGANIZED FOR THE FIRST GEMS OF JOKALANDI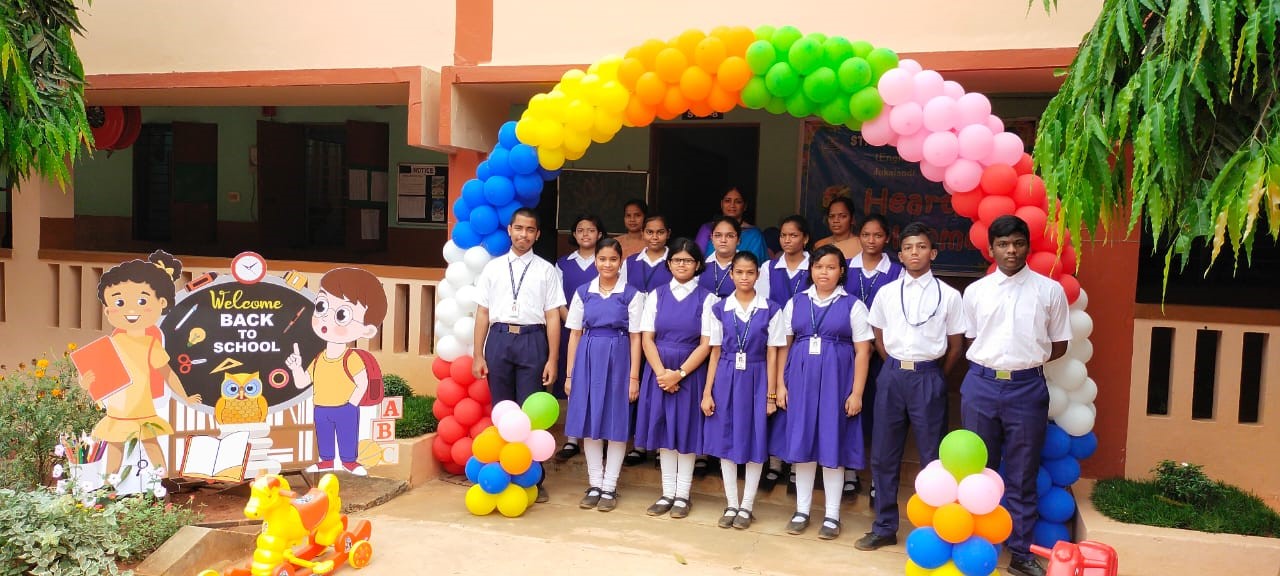 With a vision to work for children and help them find a place to grow and learn to live a life of dignity, the sisters of St Joseph of Annecy, deliberated in 2011 on the possibility of opening an English Medium High School at Jokalandi, Bharatpur near Bhubaneswar.
The Society of St Joseph after having diligently discussed in its society meeting in 2011, under the leadership of Sr Pauline, the then Provincial decided to establish a school at the premises of Jokalandi Convent. The school was named St Joseph's High School, (English Medium),Jokalandi and was inaugurated on 2nd April 2012 by Shri Dhaja Mohan Behera, a former Minister of Odisha State in the presence of Sr Pauline and a large number of religious and priests from Bhubaneswar.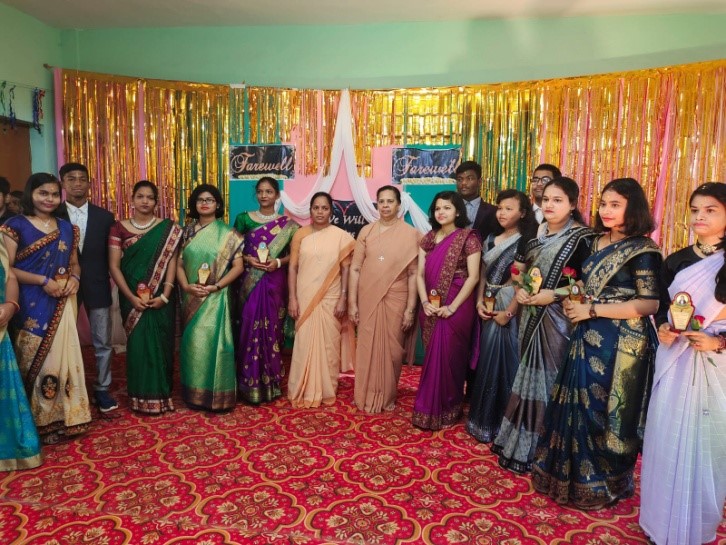 The decade gone by has been a period of graces and achievements! We began with ten four-year-old kids in 2012. When we look back, we raise our hearts to the Lord in gratitude. Today we have 315 students. We have evolved a lot over the last ten years. Challenging struggles had come on our way. Yet we sailed through the rough waters.
As an Institution, we have learnt the art of management. We have had moments of tears and smiles. We have grown through the hardships and adjustments.

Time keeps changing and life keeps evolving but when you look behind , time stands still and reminds you of the guiding Hands. Perhaps, to an outsider, there is not anything to boast about. We just had enough to keep the institution going. But our leaders, superiors, sisters, parents, companions and children granted us whole hearted support to march ahead. Authorities provided us with the wherewithal to run the show. Parents, trusted our competence to manage an educational institution which had a humble beginning. Children form the major chunk of our stakeholders. All of them stood by us with the required encouragement to administer the school as well-oiled machinery.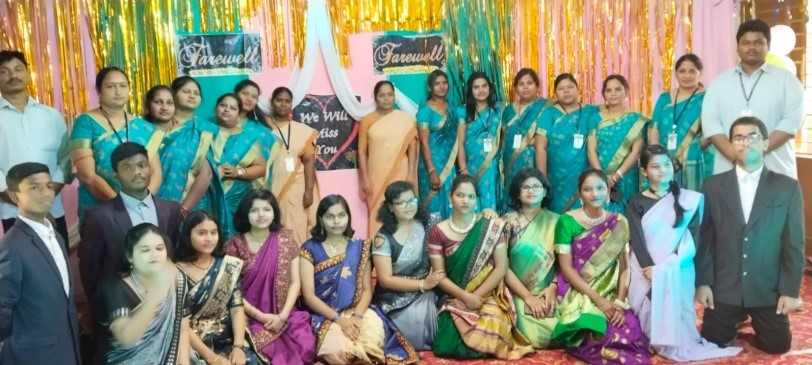 The initial struggles did not hamper our commitment nor our passion for the Mission. We never compromised on our vision. We worked hard to instil values in our children and create a knowledgeable generation.
Today we have twelve young students getting ready for the ICSE BOARD EXAMINATION. They have grown up right in front of us and are now young adults who are ready to take on the challenges of life. They have seen the school evolve. The impact of our education on them will be far higher than
the grades and numbers of their board exams. The school organised a grand farewell for the first batch of our students - the first farewell of the institution on 6th February 2022. The first gems are ready to roll out to shine in the society. Therefore we made the farewell,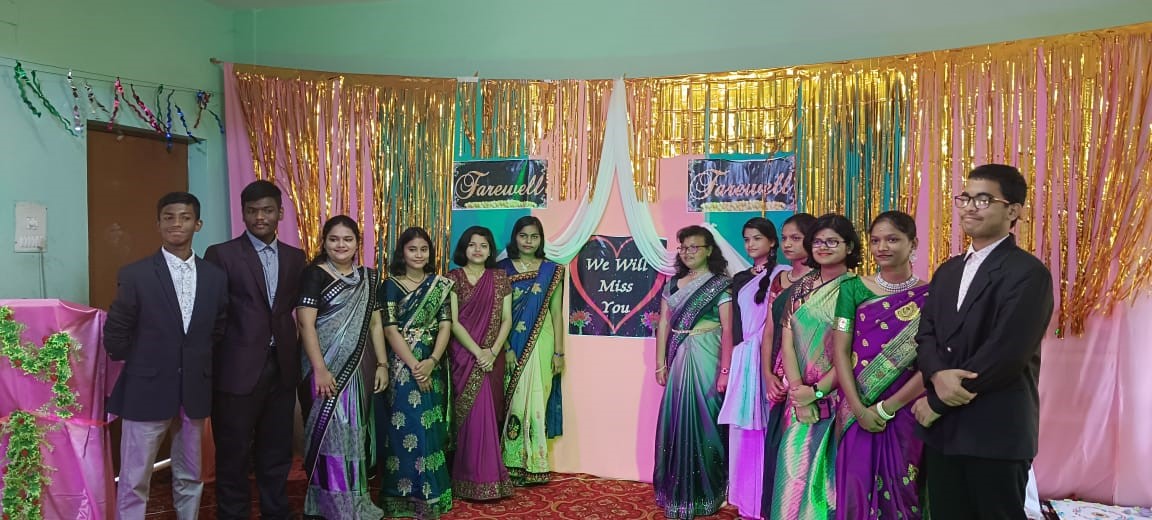 A memorable one for all. The function began with a hymn based on the theme "Every ending has a new beginning". Invoking God's presence Sr. Pauline the manager, Sr. Archana the Principal Mrs.Snigdha their class teacher, Niroja the Head Girl and Muzaffar the Head Boy lighted the lamp. Students of Classes 8 & 9 entranced everyone with a cultural fiesta.
Our team of teachers who have been a part of this journey for almost a decade, have also learned and evolved as educators. They are still growing as mentors and will continue to do so. Their commitment and integrity will live in the minds and hearts of our children who will one day look back and remember their alma mater with love and affection.
Thank you all for giving us this opportunity to work with these wonderful children. We renew our commitment to walk with the same spirit for many more years to come.