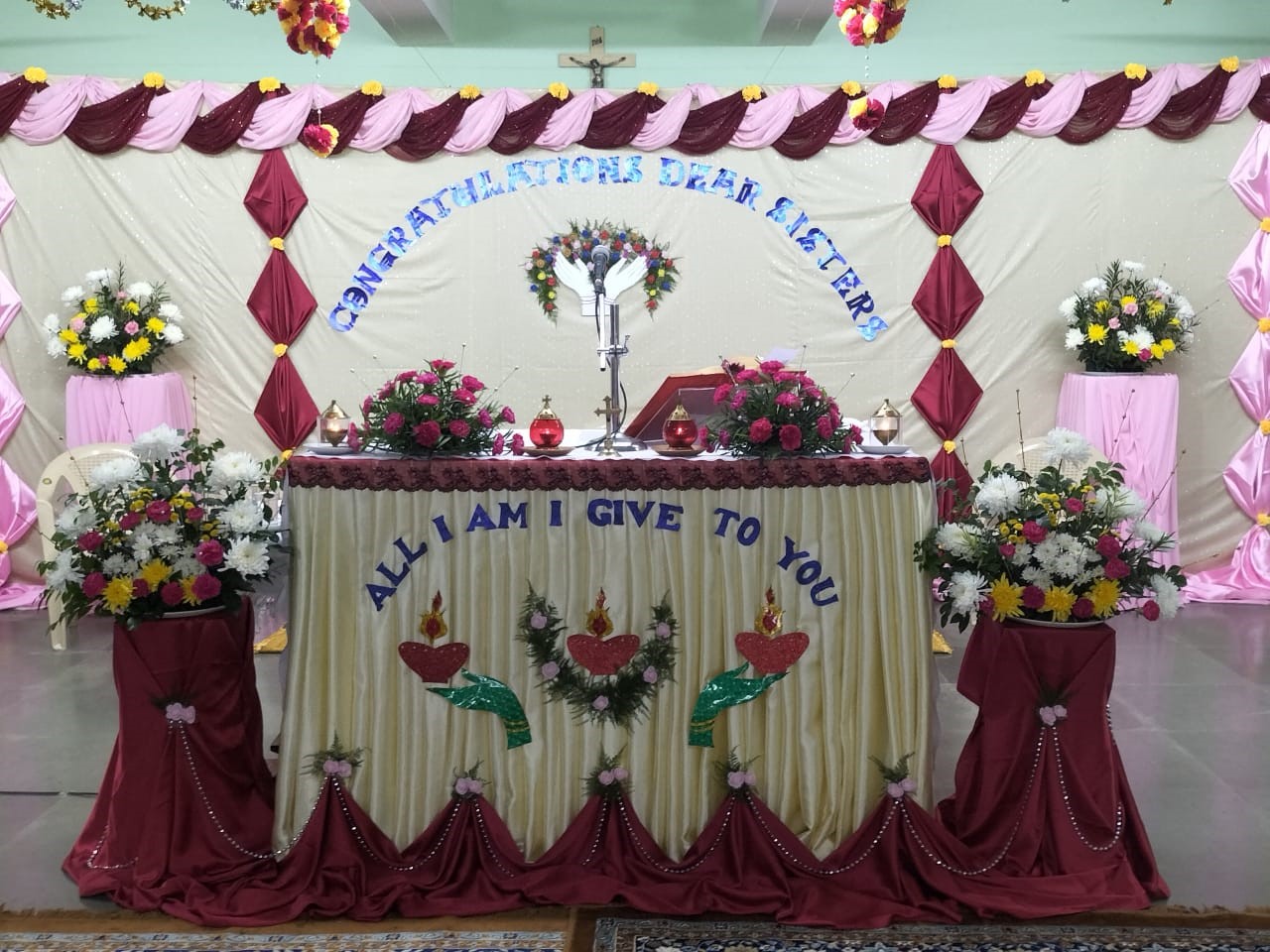 5th January 2022 was an auspicious and joyful day for all of us, the Sisters of St. Joseph of Annecy, Bhubaneswar Province especially to our three novices Swathi, Sakhira and Joshia who said 'Yes' to the Lord willingly and wholeheartedly.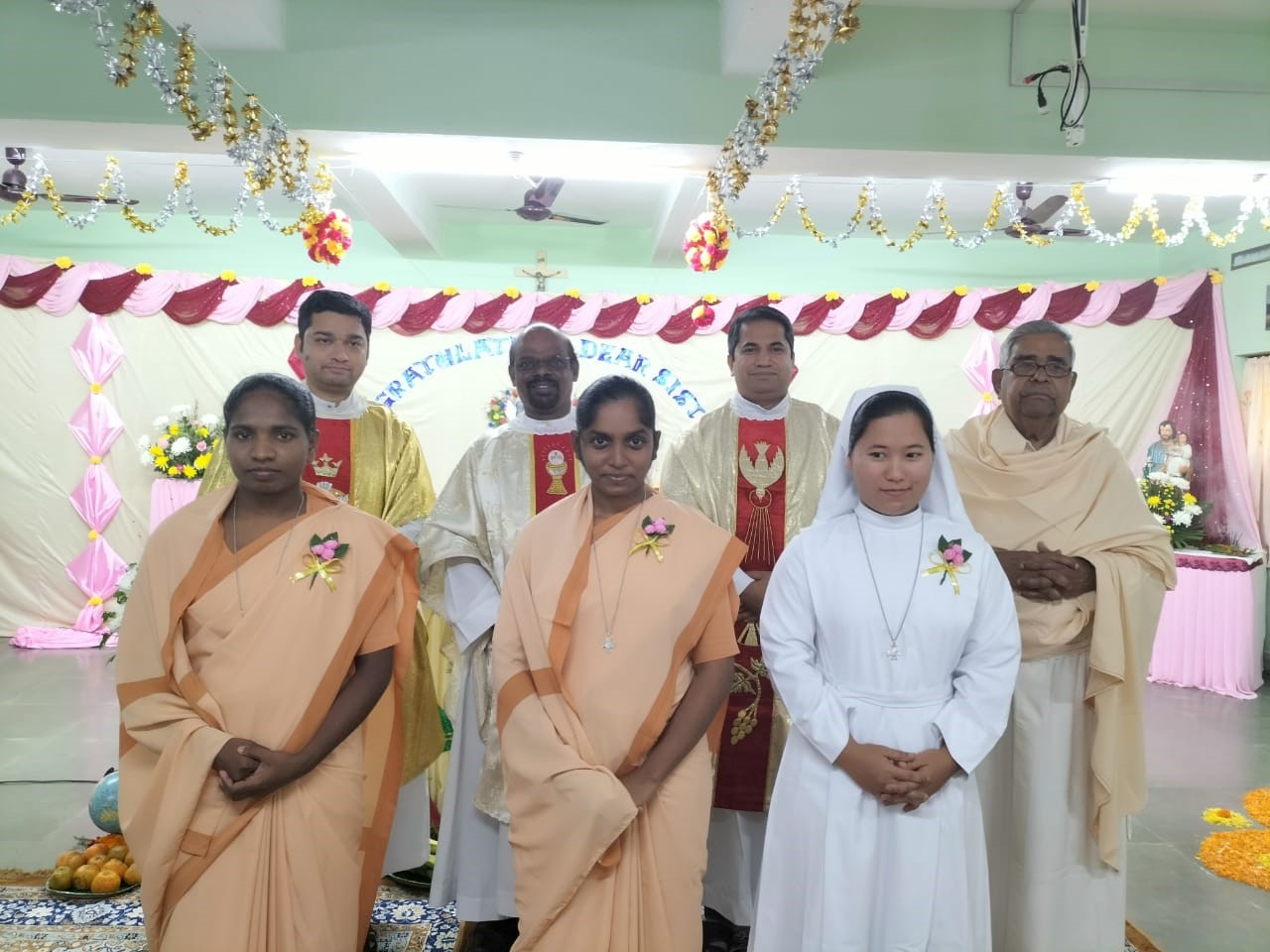 With immense love and great joy, the solemn Eucharist began at 11:30 a.m. at our Novitiate Hall by an entrance procession where in the three Novices approached the altar with lighted lamps as their self-offering to the Lord. They were accompanied by their beloved parents, Sr. Leena, the Provincial Leader, Sr. Nirmala Simon, the Novice Mistress and the main celebrant Fr. Ajit of the Society of the Sacred Heart of Jesus and the other three con-celebrant priests, relatives, religious men and women and well-wishers.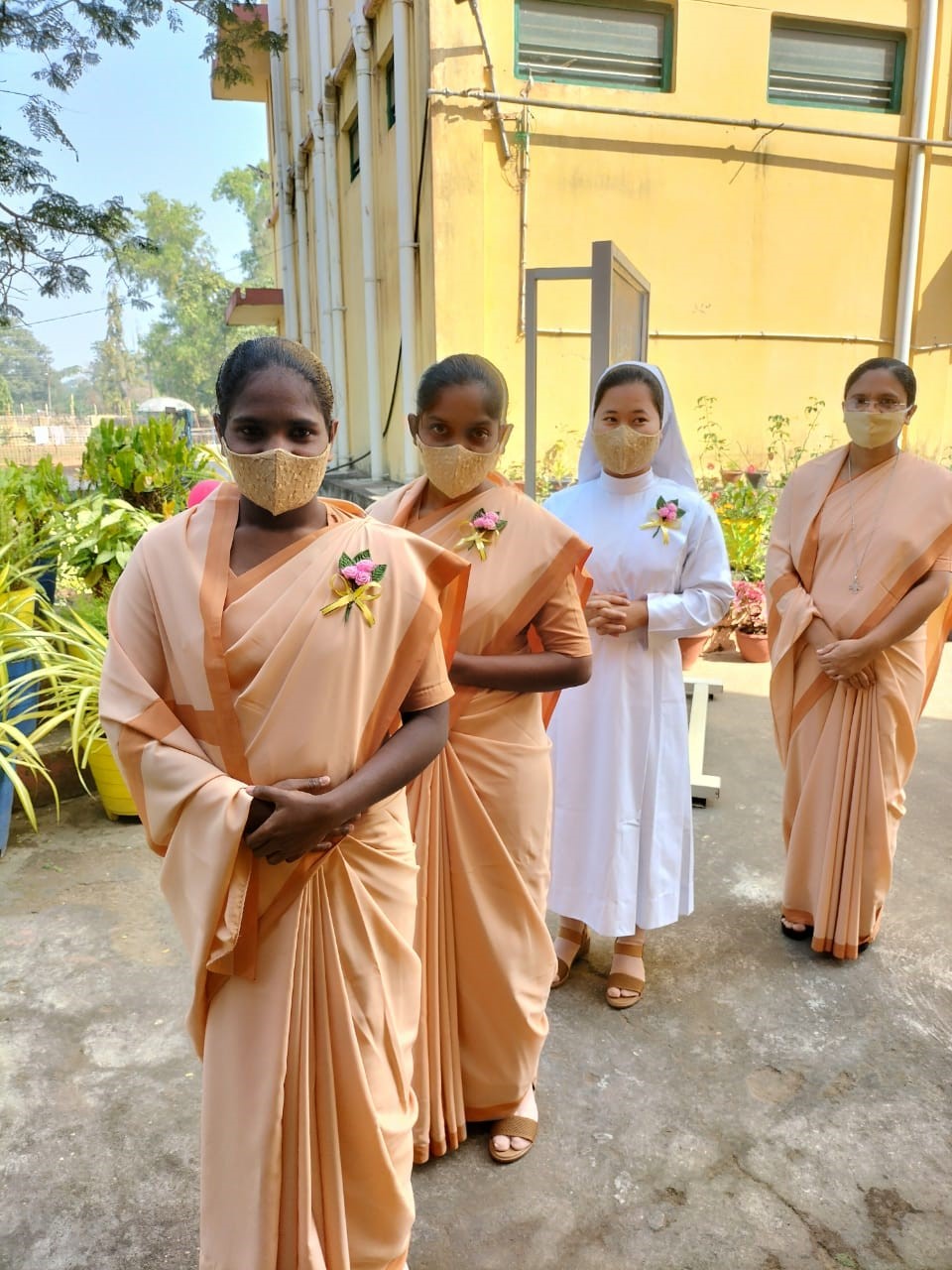 During the solemn Eucharist Fr. Ajit, the main celebrant highlighted the beautiful words "All that I am I give to you, Lord". These words and the readings of the day were fitting to the occasion and gave inspiration to the gathering. During the homily, the celebrant explained the importance of 5 S's - Surrender, Suffering, Security, Sacrifice and Serenity in religious life. He then exhorted the Sisters to take Mother Mary as the model of their lives and live to the full a deeper relationship with the Lord as she lived, by surrendering her life totally to the Lord, by pondering the sufferings in her heart, by being freed from fear and anxieties, by sacrificing herself in order to bring salvation to the humankind and by accepting God's will to fulfill the plan of God in serenity and in peace.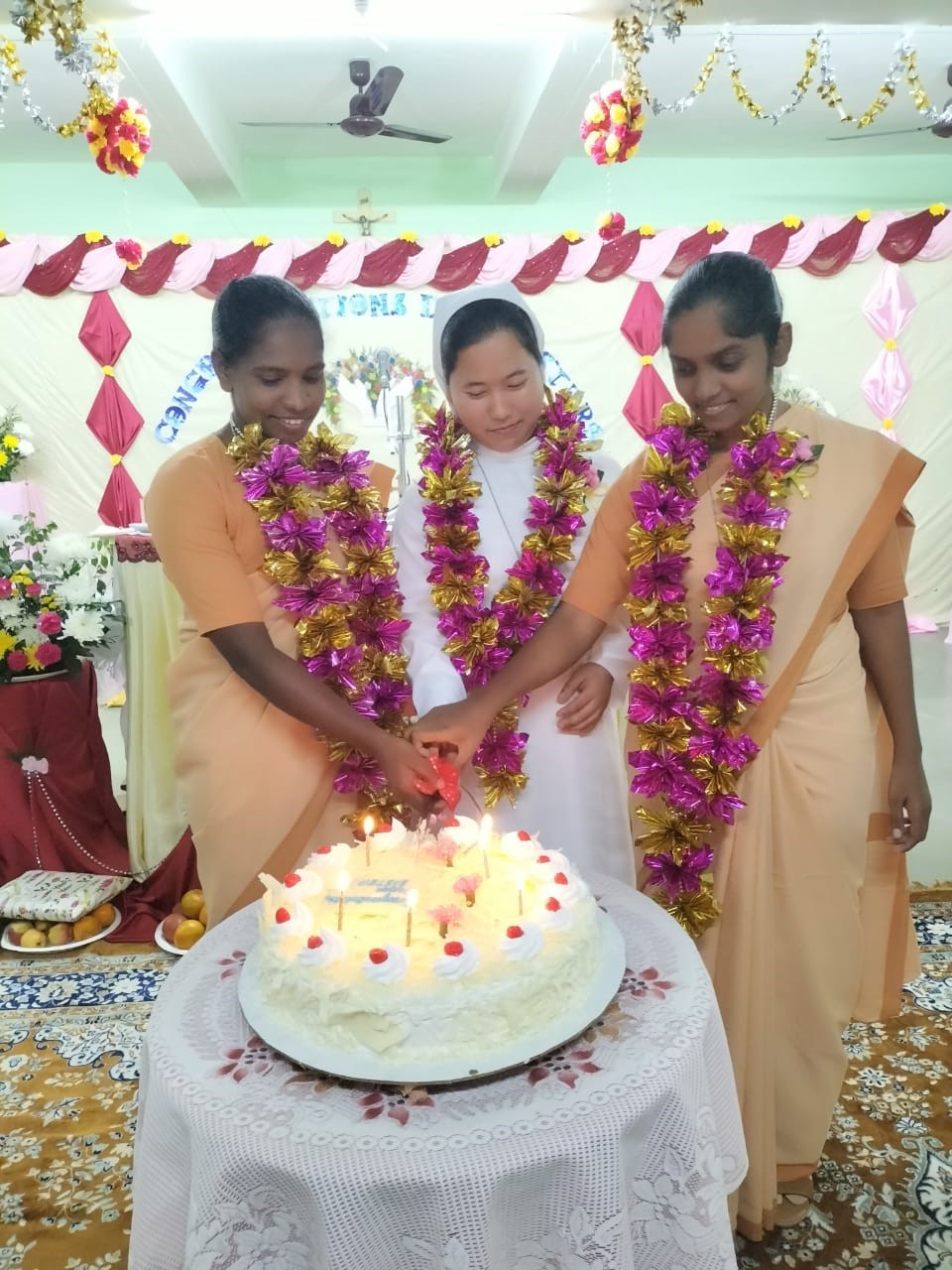 The symbolic gifts at the offertory were explained as they surrendered themselves as a gift to the Lord. They pronounced the evangelical counsels of Chasity, Poverty and Obedience in the presence of the great gathering and the Provincial Leader Sr. Leena who received their vows and accepted them as the members of the Sisters of St. Joseph of Annecy, Bhubaneswar Province. After the Eucharist, the newly professed Sisters were felicitated with a song and the cutting of a cake, followed by the Agape in the Novitiate Hall, Cuttack. Indeed, it was really a moment of rejoicing and thanksgiving for all who participated in this great historical event.