Saint Protector for 2022.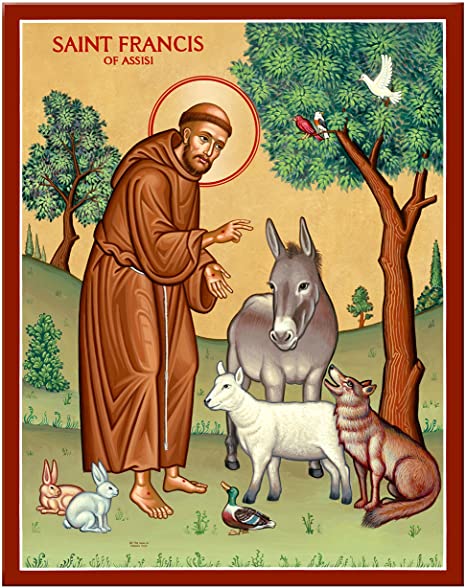 Our St Protector for 2022 is St. Francis of Assisi
St. Francis has been chosen as our St. Protector for 2022 because of the focus around the world on the state of the planet, and of the effect of climate change. In order to make the St. Protector more than just the daily prayer, we invite every Entity to take a monthly focus from our global situation and to offer it to St. Francis of Assisi for his intercession and help.
Prayer:
We offer our broken world with all its issues to you, St. Francis of Assisi. Show us how to respect our common home and to be responsible for its survival. Where there is hatred let us sow love.
Where there is injury, pardon.
Where there is doubt, faith.
Where there is despair, hope.
Where there is darkness, light.
Where there is sadness, joy. Amen