CONGREGATIONS S.S.J.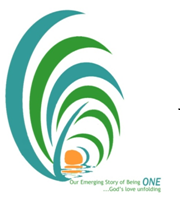 The U.S. Federation of the Sisters of St Joseph
On Saturday, July 9 - Tuesday, July 12, 2016, we gathered in Orlando, Florida,
The Theme of the meeting was : Our Emerging Story of being ONE…God's Love unfolding
We celebrated the past 50 years of vision, spirit and inspiration, capturing the story of our history and honouring the Sisters who have led us in the past and carry us into the future.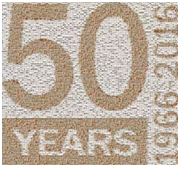 We celebrated together in Eucharist and in liturgies, knowing that we are called to act justly, to love tenderly, and walk humbly with our God. So many people helped to bring this Event 2016 from dream to reality. The gathering enabled us to connect, to reconnect, to eat and drink, and share the stories of our lives, to hear the stories of Sisters, Associates and partners in mission telling their stories of living the Charism.
As we gathered we remembered the victims of violence and oppression across our countries and the world. How far, how wide will our feeling of community and compassion reverberate?
Thissame consciousness of oneness enabled us to open our hearts and our minds to the issues of labour trafficking, listening to those with the gifts to teach, inspire and call us to action in new and powerful ways.
We listened as Sister Mary Johnson, SNDdeNAMUR, challenged us to find where God is calling us in the midst of shifting demographics. We listened as Sister Pat Bergen, CSJ, took us from an "Institute" into a "movement," reminding us that we all long to be part of the flow of something greater. We listened as our speakers give flesh to their words and their challenge: to follow the spirit, to ride the wave, into holy recklessness."
We all prayed this Federation Prayer throughout the Meeting
Together we embrace the neighbourhoods of our time, not asking the rhyme or reason, to solve the riddles of misery, but asking for the wisdom and grace to create anew. We desire to plant seeds of peace, share words of compassion and reach out hands of friendship in a touch of healing. Together we make a difference. One choice at a time, one voice at a time and prayer all the time.
Mary Catherine Walton SSJ
Sister Mary Dacey, CSJ, the facilitator, spoke poignantly of "gathering the graces" we experienced with one another during our few days together. The following summary is adapted from her words "And so we came, to the heat of Orlando, nearly 700 people called by a charism of oneness, Associates, St. Joseph Workers, Mission Corps, college students, partners in mission, our international Sisters and all Sisters of St. Joseph, all eager to share our stories."...................................................................................................................................

Many of the Sisters went to the Pulse Nightclub to pray and be in solidarity with all those who had lost their lives so cruelly and all those who grieve for them.
And so, on July 13th, with many happy memories and sadness in our hearts at leaving so many new friends, the JPIC Group, moved on to the Marywood Retreat and Conference Centre in St John's, Florida, a few hours drive from Orlando.
International JPIC Meeting
St. John's, Florida
July 14-18, 2016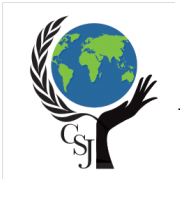 We reconnected with the many Sisters who had attended the last JPIC Meeting in 2014, in all we were 29 Sisters, from Algeria, Argentina, Australia, Brazil, Canada, England, Haiti, India, Italy, Peru and the USA.
Our Theme was very apt for our Mission today.
Acting together in Justice for People and Planet
To explore this theme we considered, the Encyclical "Laudato Si" and The Sustainable Development Goals.
As we know, in September 2015, world leaders gathered at the UN and adopted 17 "Sustainable Development Goals" in the hope of achieving extraordinary things over the next 15 years. These Goals set out a roadmap to achieve longed-for objectives for people everywhere.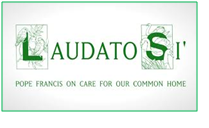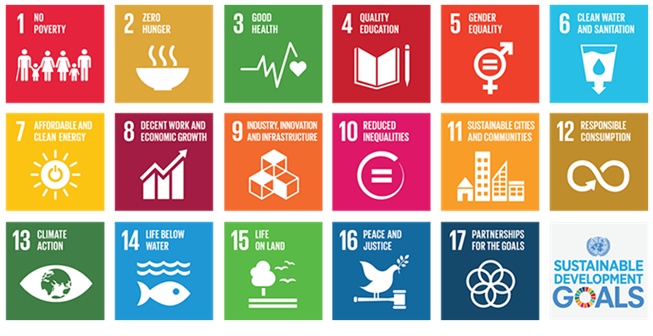 We looked at how Pope Francis makes connections between the way the economy creates harmful patterns on the Planet and in our consciousness.
What drives the harmful patterns in the world is the overarching story that frames our consciousness, our way of understanding the world, (our stories, our values, our assumptions).
The overarching story that currently dominates our world today is the technocratic paradigm of separation and disconnection. This compartmentalisation blinds us to the ways that our economic choices harm the earth and harm each other.......................................................

Pope Francis invites us into a new story; one of connectedness, what he calls "the story of integral ecology.".........................................................................................................................

We explored how, when we deepen our sense of connection between our relationship with God, the earth and each other, we are deepening the connection between contemplation and justice. God is one with all that God has created so there's no way to grow in relationship with God without also growing in our commitment to live in right relationship with all life on earth.

The encyclical talks about this as "waking up to the reality that the world is a sacrament of communion" and we choose to act out of this awareness to create systemic change - changing ourselves, our culture, our economy, our society........................................................................

This transforming sense of communion is at the heart of integral ecology. It is also at the heart of our charism of active and inclusive love and so raises the question:
"What would be the impact on the church and the world if we integrated our sense of
contemplation and justice more fully?"
Would it contribute to achieving the two things that are pivotal for our survival on this Planet, transforming our consciousness and working for systemic change?
"Never believe that a few caring people can't change the world. ... Never doubt that a small group of thoughtful, committed citizens can change the world; indeed, it's the only thing that ever has." (Margaret Mead)
After much deliberation and discussion, we decided as a the Group to concentrate on
Goal 5: Gender equality
"Educate women and their community will prosper. Deny them education and the world will suffer."
"Every time we liberate a woman, we liberate a man."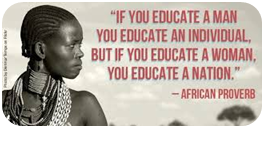 Our Charism of reconciliation and right relationship requires that we seek to understand the relationship of the social, environmental and economic aspects of our own societies and how these interact with communities and societies around the globe. Our challenge is to live with a sense of the whole, even as we experience our own reality and fragments of that whole. This sense of the whole requires that we move from seeing from our own perspective, our lens on the social, environmental and economic aspects of the world and seek to understand the perspectives of other persons, communities and societies. Our own education is the first thing we need to highlight, and this is an ongoing process.
In order to achieve gender equality and empower all women and girls we recognise that all members of society must be functioning at a high level. As CSJ's it is imperative that we continue to speak out against the violence against women and the inequalities within society, the underlying causes for gender bias and inequality, whether economic, social or religious must be understood before we can address the injustice. We aim to understand and respect cultures and traditions but that does not mean that we cannot work toward empowering women and girls to assume their rightful role in society.
We each undertook to work on this goal in our own milieu and reality and to keep in touch with each other and with our NGO representative at the UN.
If you educate a woman, you educate a nation". African Proverbe
"We are continually faced with great opportunities which are brilliantly disguised as unsolvable problems."!
Margaret Mead