News from the French delegation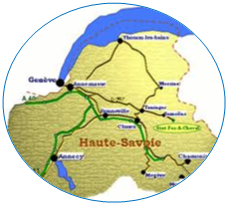 Participation in a "Vocations Camp" in Switzerland.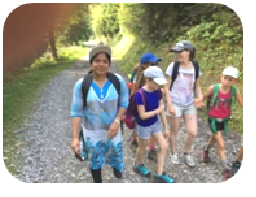 Every year, in Romand Switzerland, young people are invited to a camp for vocations in order to awaken their interest in the different vocations. This summer, in the month of August, I attended a camp for children from 7 to 11 years. It was in the Swiss mountains, in the region of Monthey. There were twenty-five children and eleven guides, including a priest, a nun and a novice of the Abbey of St Maurice.
Each day consisted of different inputs and animations. The children were friendly and worked together on the activities proposed, including daily Mass. Everything took place in a good and friendly atmosphere. The Director of the Camp had planned a race for the children on the mountain summit so that they could also watch and experience the beauty of the sunrise. Unfortunately, time did not allow us to realize this dream.
However, we did climb up the mountain during the day which was very challenging for me, but to my joy I succeeded! It was a new kind of experience and victory for me as I am not used to climbing mountains! From the heights of Mount Valerette (altitude 2058 m) we sang our hymns of praise to God for the magnificent beauty of His creation. Altogether it was an amazing learning experience for me.
Sister Anita