Platinum and Golden Jubilee Celebrations – 5th January 2022 St. Joseph's Convent - Waltair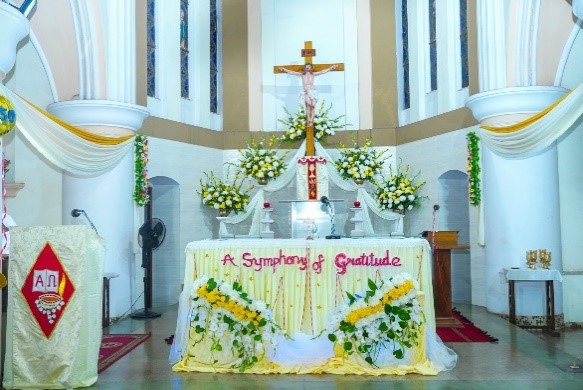 5th January 2022 was an auspicious day in the history of the Sisters of St. Joseph of Annecy, Visakhapatnam Province, as we celebrated the lives of our beloved EIGHT JUBILARIANS – the PLATINUM Jubilarian, Sr Laetitia and the Seven GOLDEN Jubilarians, Sr. Pauline, Sr. Mary Pushpa, Sr. Mary Velangini, Sr. Vimala, Sr. Mary Joseph, Sr. Jane Mary and Sr. Irene.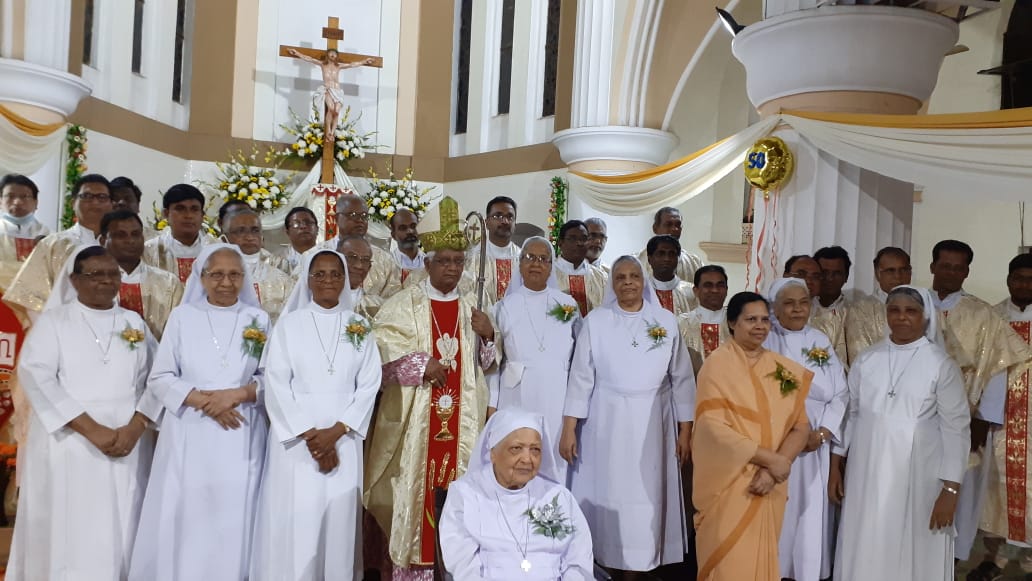 These our dear sisters have contributed extensively towards the growth of our Congregation and the spread of the Kingdom of God, far and wide. Each of them rendered their selfless services in various capacities and in their own unique way, in the communities they were placed and to the people they were sent. They were always very enthusiastic and vibrant with the mission entrusted to them, which was truly commendable and a joyful witness to all. We, as a Province are proud and indebted to our dear Jubilarians for their loving fidelity, sincere sacrifices and boundless hard work.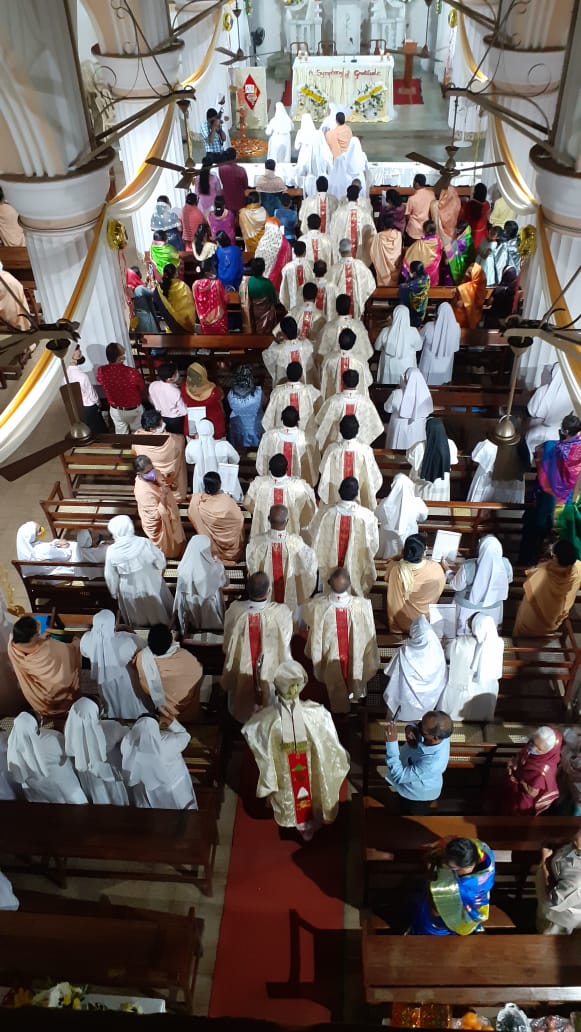 With the joy bells ringing at 5:30 pm in the pleasant winter evening of Jan 5th, we gave vent to our sentiments of gratitude and overwhelming joy, beginning with the Solemn Holy Sacrifice of the Mass presided by the Archbishop of Visakhapatnam diocese, His Grace Mallavarapu Prakash, concelebrated by more than twenty-five priests and accompanied by a Heavenly choir. The presence of Sisters from other Congregations, family members and relatives of the jubilarians, friends, well-wishers and benefactors added to the jubilation of the day.
The whole campus at Waltair was bubbling with a festive merry making, bright colors, and illuminations. Thereafter, the Felicitation ceremony of the jubilarians along with the cake cutting ceremony and entertainment was hosted in the English Medium School Auditorium. This was followed by a very grand and cordial Agape meal for all in the school portico itself.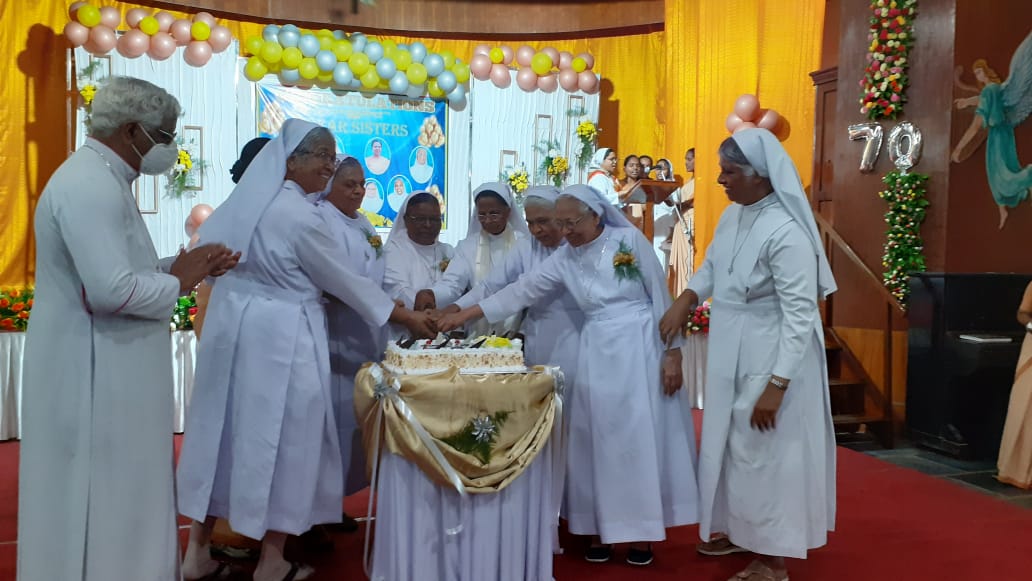 It was indeed a very joyful and memorable day for each one of us, especially for our Jubilarians, who responded faithfully and lovingly to the Divine Call of God for 70 and 50 long years in this family of the Sisters of St. Joseph of Annecy, Visakhapatnam Province. Their lives have made a legacy worthy of our deep respects and emulation. We pray that our dear Sisters be constantly enveloped with the intimate love of God so that their lives continue to be a Blessing to everyone around them.
Sr. Julie Joseph