Formation of Women Council in the Archdiocese of Visakhapatnam
August 27, 2021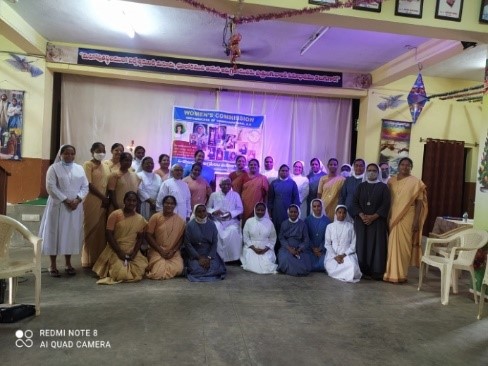 The JPIC Team, Visakhapatnam Province, dared to dream of forming a 'Women's Group' to create awareness among women on Women's Rights. This being the very first endeavour, we decided to form women's groups in every parish, to provide opportunities for discussion and sharing on the policies on Women's Rights.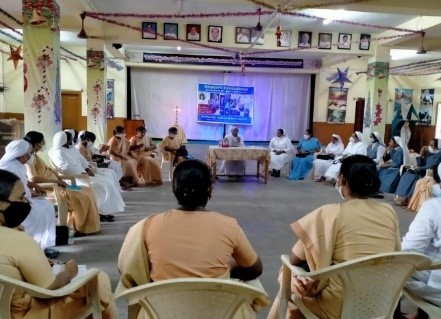 The idea was welcomed by Sr. Rose and her team. With their guidance and support we approached the Archbishop of Visakhapatnam, Rev. M. Prakash for his consent. He was also open to the idea and suggested that it would be more beneficial if we collaborated with the other Religious Congregations in the Diocese. He also informed us about the already existing Women's Commission and advised us to join hands with them also for better collaboration.
Things soon began to happen and a meeting with the members of other Women Religious Congregation was convened and a session was arranged to plan procedures to form women's groups in every parish. Various awareness programmes were planned in order to enlighten the women of their rights.
We set the ball rolling and began our new mission with enthusiasm and earnestness. With the motto, "Empowered to Empower", many parishes in the Diocese have formed Women's Groups. Yes, the Church needs not only pious women but also empowered women, progressive women whose great contribution is acknowledged and appreciated by society at large.
Members of women's groups in different
parishes - the mission continues…