Tell out my Soul the glories of the Lord...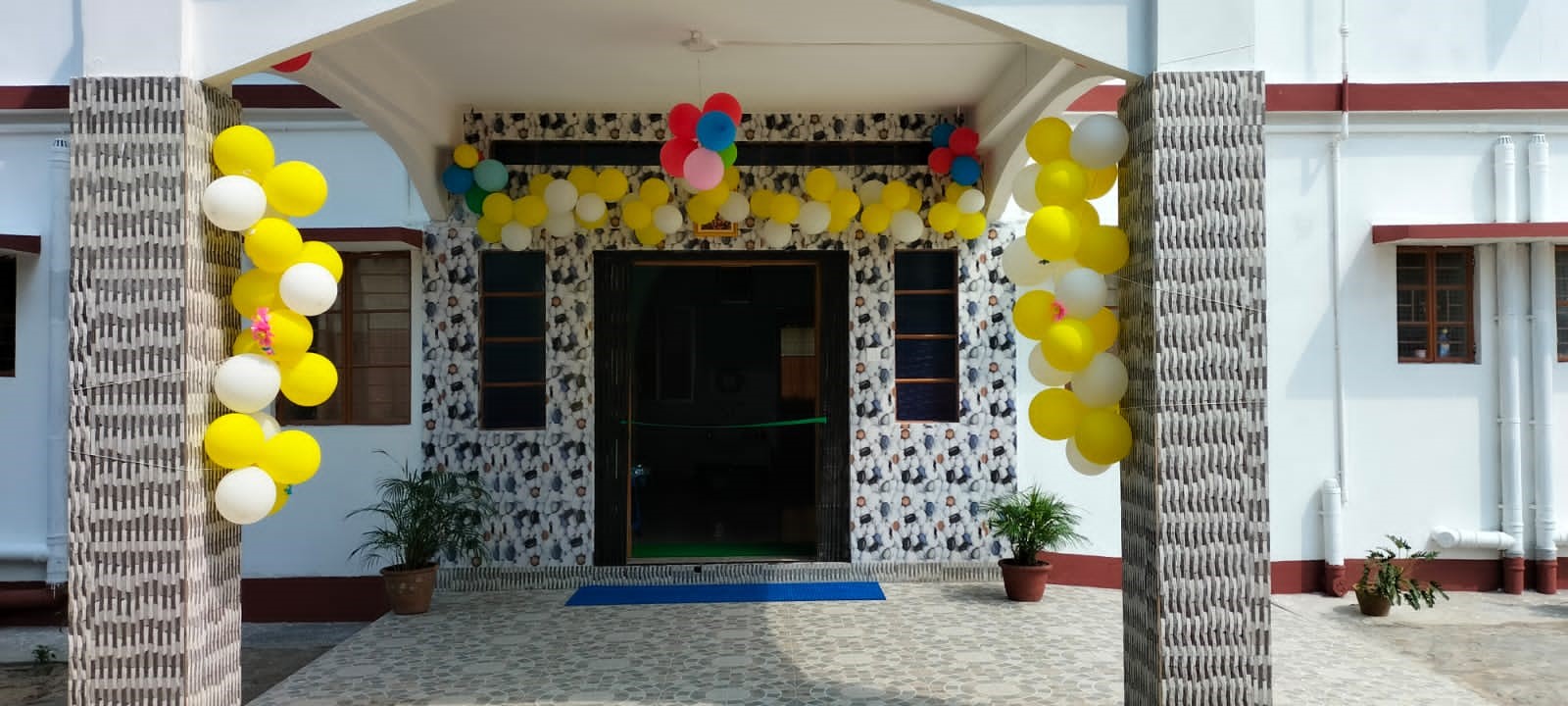 We, the Community of Agartala were blessed with a new residence on 15th October 2021.The date chosen for the blessing and inauguration was apt and appropriate as it is the Birthday of our dear Congregation. Indeed, it was our long-cherished dream to have a community building as some of us were staying in the hospital building. A community is a place where the physical, spiritual, emotional and psychological needs of the individuals are met in a concrete way. All the more, a religious house is a "home away from home", where we are called to live in harmony and integrity thus building bonds of love, joy, peace and happiness.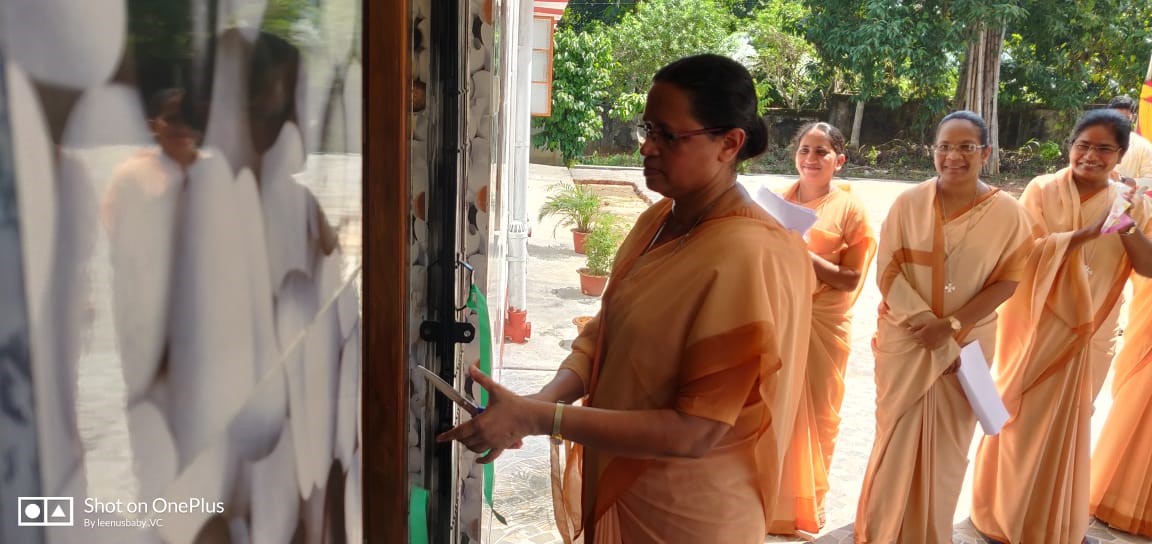 "It is said that your home is an extension of your body and Spirit. So, holding a house blessing can help welcome positive energy into your space and life." It is at this juncture, the St. Joseph Family of Agartala had a solemn blessing and inauguration of the residence by Rev. Fr. Leenus Mathew, VC, the Parish Priest of Mariamnagar. The highlight of the event was the esteemed presence of Sr. Leena, the Provincial Superior and the whole team to share in our delight. We were blessed with their presence which spoke volumes. Indeed, we were extremely happy as the whole Province leadership team was able to be present for this occasion. The ribbon cutting ceremony was officiated by Sr. Leena to mark the significance of the event. The solemn blessing of the Chapel and the living rooms were decorated to highlight and grace the occasion. The celebration was solemnized and reached its climax with the meaningful Eucharistic Celebration by Fr. Leenus, VC. In his sermon, he once again directed our hearts and minds to God the Almighty in praise and thanksgiving for blessing us splendidly with such a beautiful house in which to live, and assured his whole hearted support and co-operation in catering to our spiritual needs.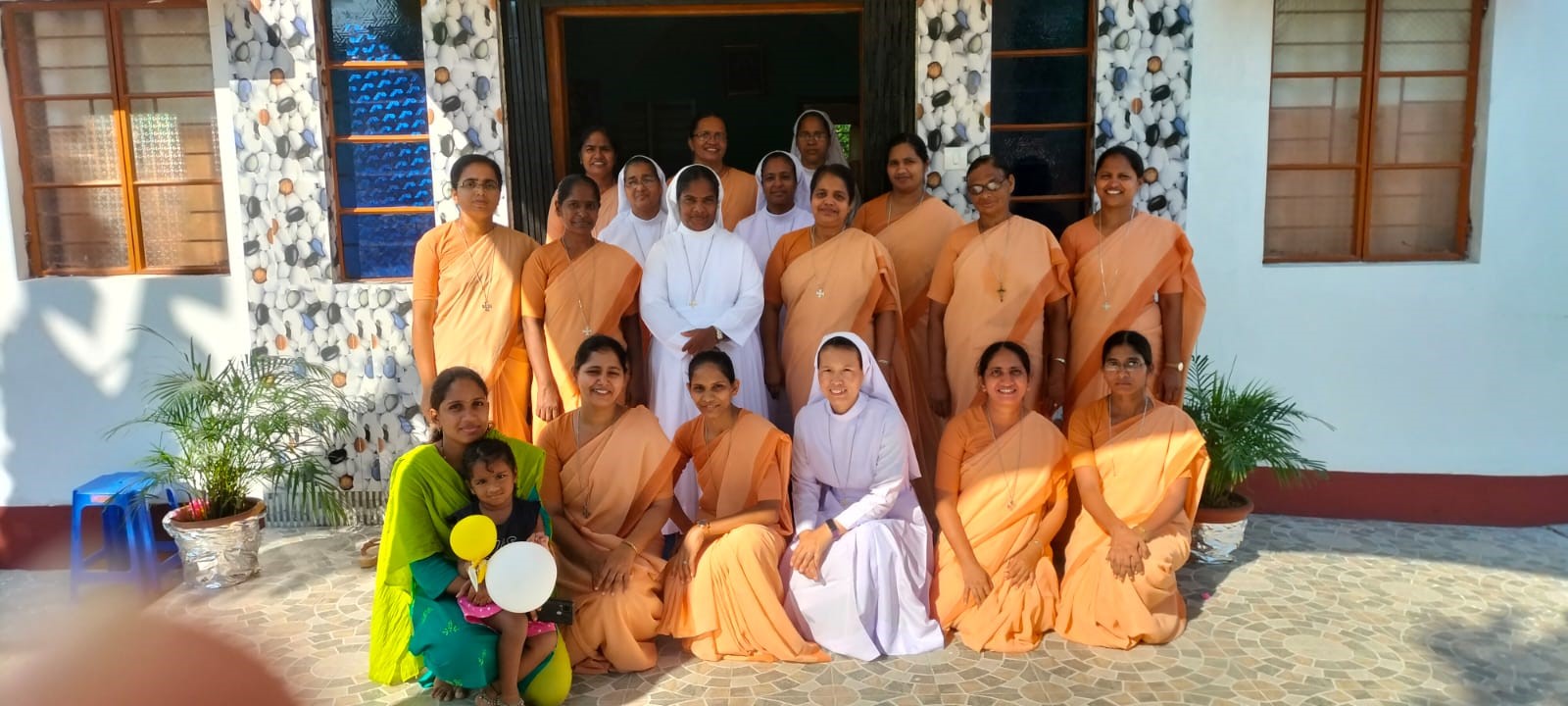 The day was bright and multicolored with the magnificent presence of Priests, Religious and friends from near and far to witness this blissful occasion. Indeed, it was a great occasion to marvel at God's unfathomable bounty and goodness in our lives and in our community. The gracious Lord has blessed us through the big-heartedness and like-mindedness of Sr. Leena and her team, and the contribution from generous souls, who played a crucial role for the building up of our new residence. The joyful celebration came to an end with the sumptuous meal served for all.
Sr. Swathi Joseph Bhubneswar Province