Meeting of Neighbours
at Thônes community, 18 September 2021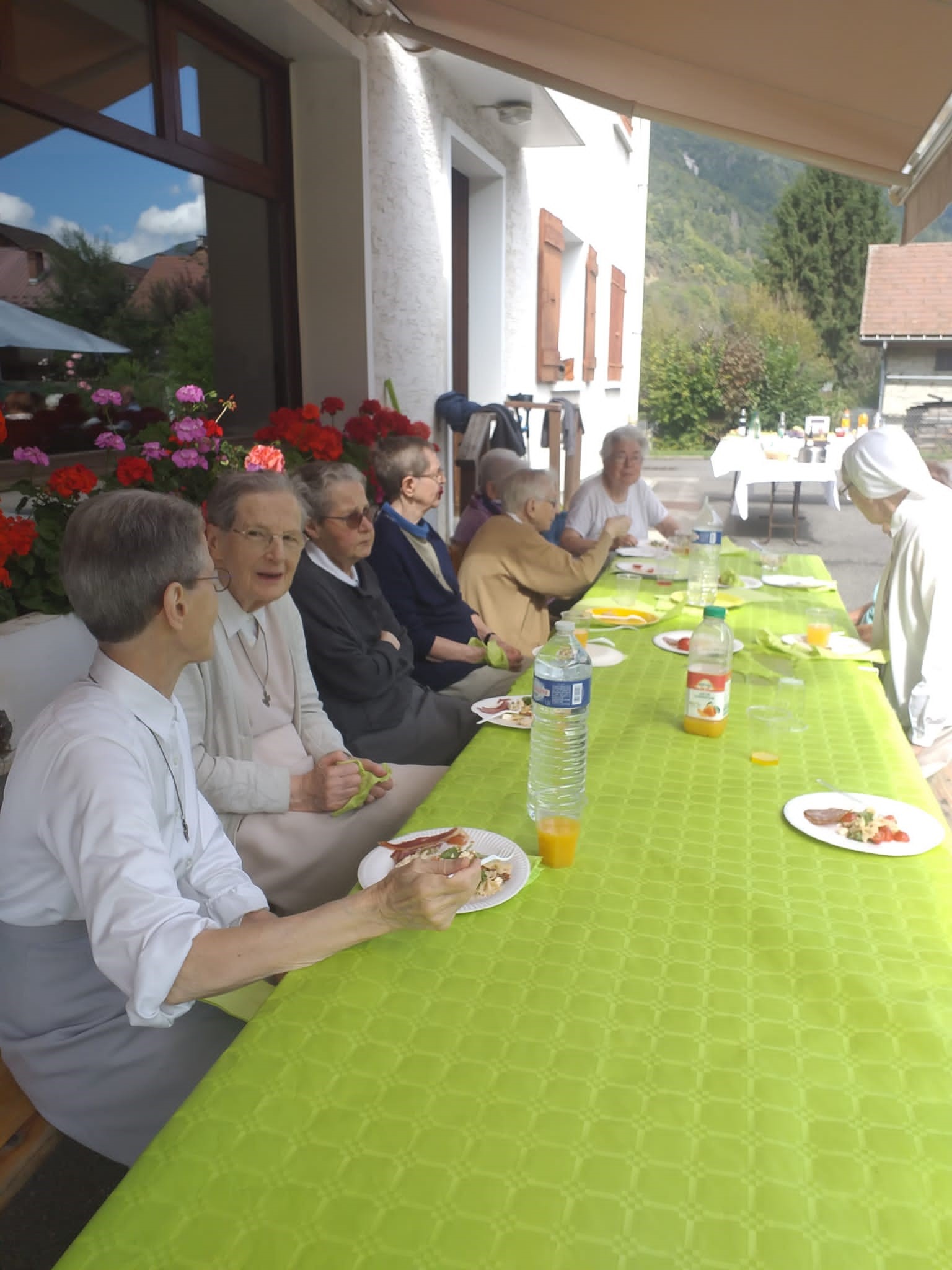 After the long period of confinement and "sanitary barriers", we suggested, as a community, to meet our neighbours in the courtyard in front of our house.
This desire was mainly to get to know each other in a joyful way around a Canadian meal. We distributed a beautiful invitation in all the mailboxes, made with the help of Christian, a computer expert.
In the sense of sharing and the tradition of the Canadian picnic, we asked that everyone bring something: salads, cheese, food both salty and sweet, drinks etc. Sister Monique coordinated the choices.
The day arrived. Christian and Claudette set up the tables and benches in the courtyard, while others prepared the layout for the aperitif. Then it's time to share! 25 people arrived with food or drinks for the sharing. The sisters came out to greet the arrivals. There were 35 of us in all. Several people had said they were sorry they could not be there.
During the aperitif, we were already getting to know each other, moving towards each other in joy and under a bright sun!

At coffee time, a couple made all of us sing along with Fr. Dominique in a joyful atmosphere.
Then, as all good things must come to an end, we had to finish this beautiful meeting. Before leaving, several people took part voluntarily in the tidying up in joy.
All said before leaving: Thank you and See you again!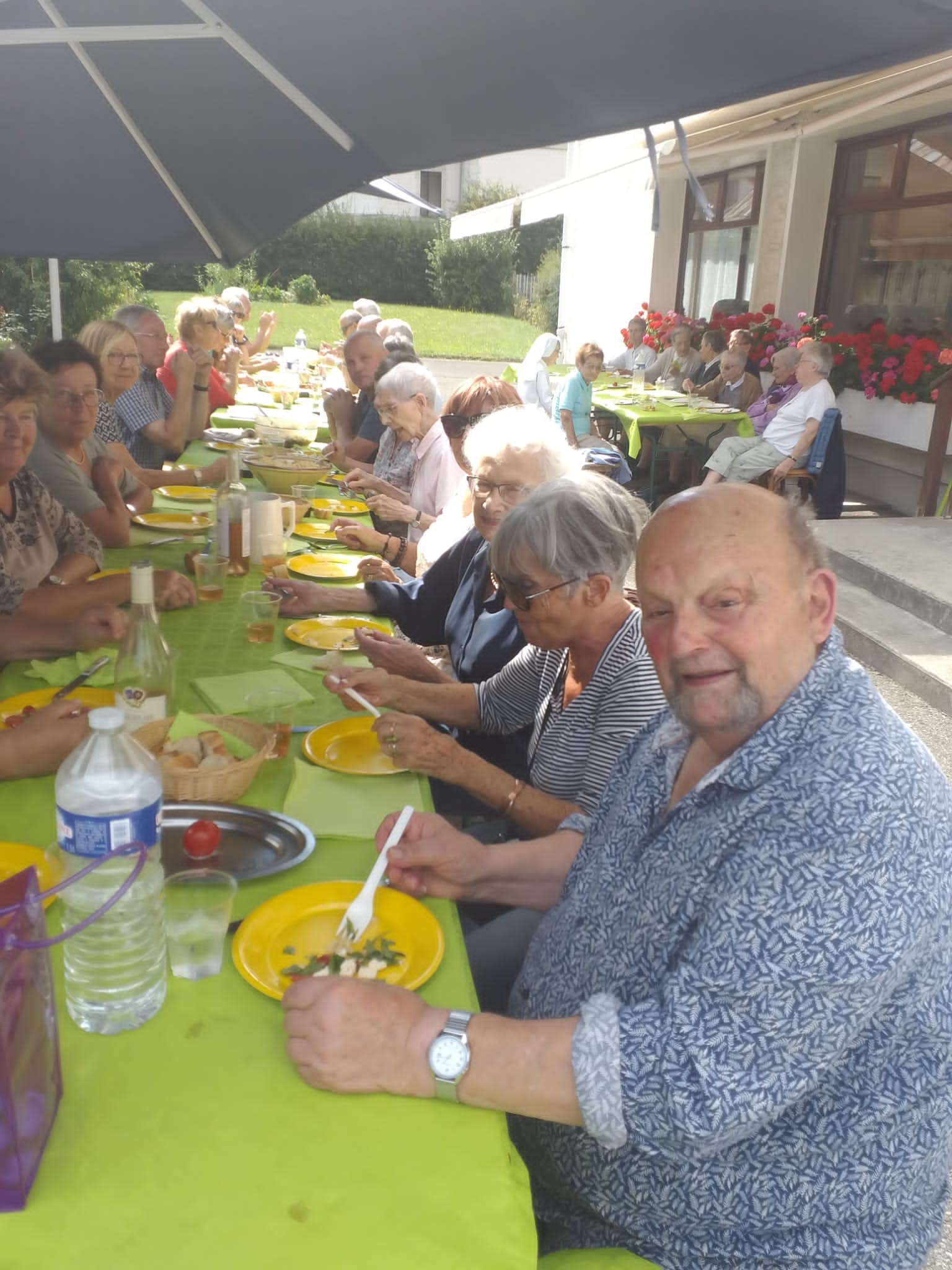 Sisters Monique and Raymonde