First Profession in East Africa: a Milestone in the History of SSJA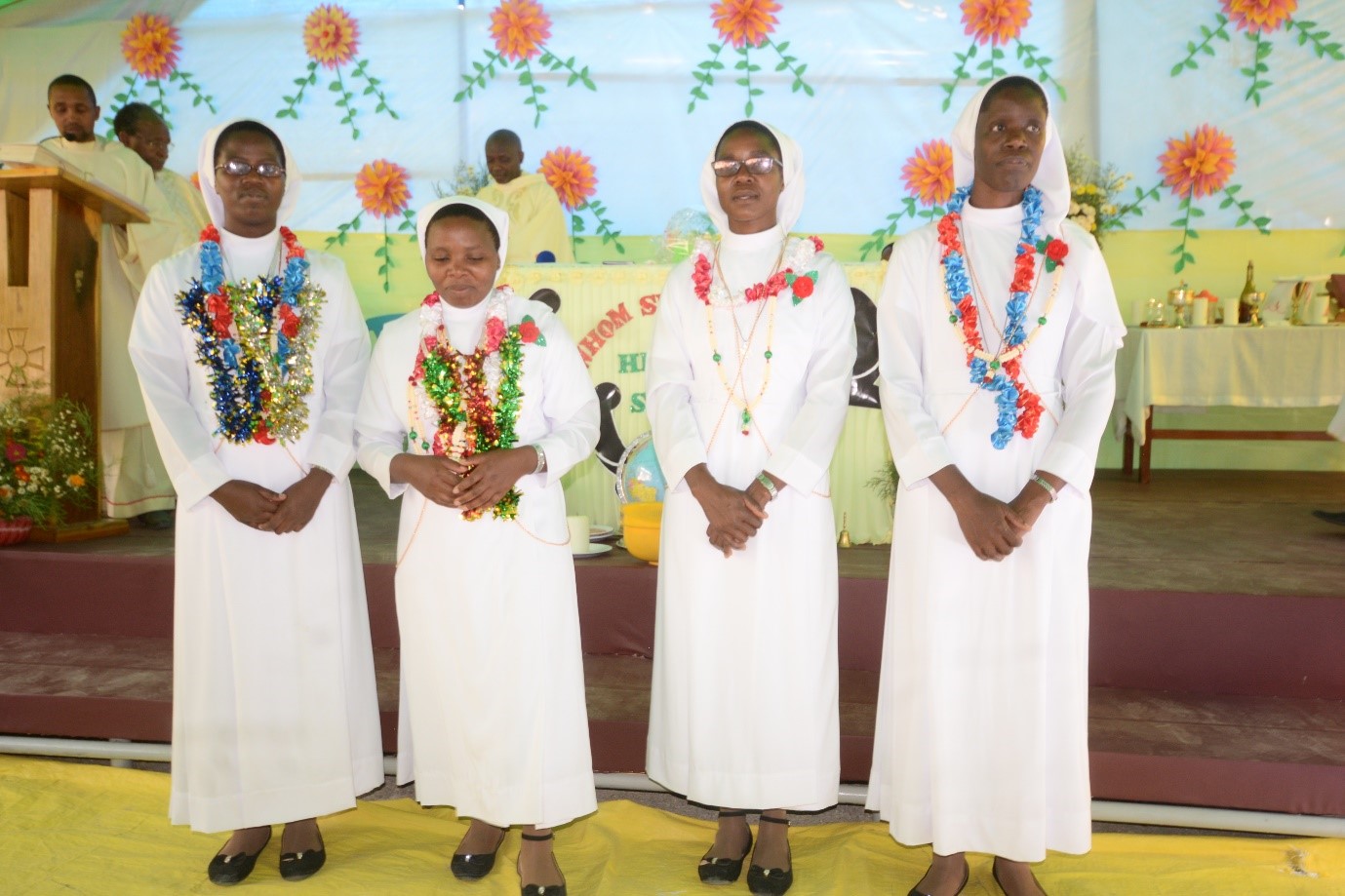 Gratitude is the fairest bloom which springs from the soul. It is the inward feelings of kindness received and thankfulness is the natural impulse to express that feeling. Every celebration is an experience, the external fades away and the internal lingers and echoes, in the innermost depths of our hearts.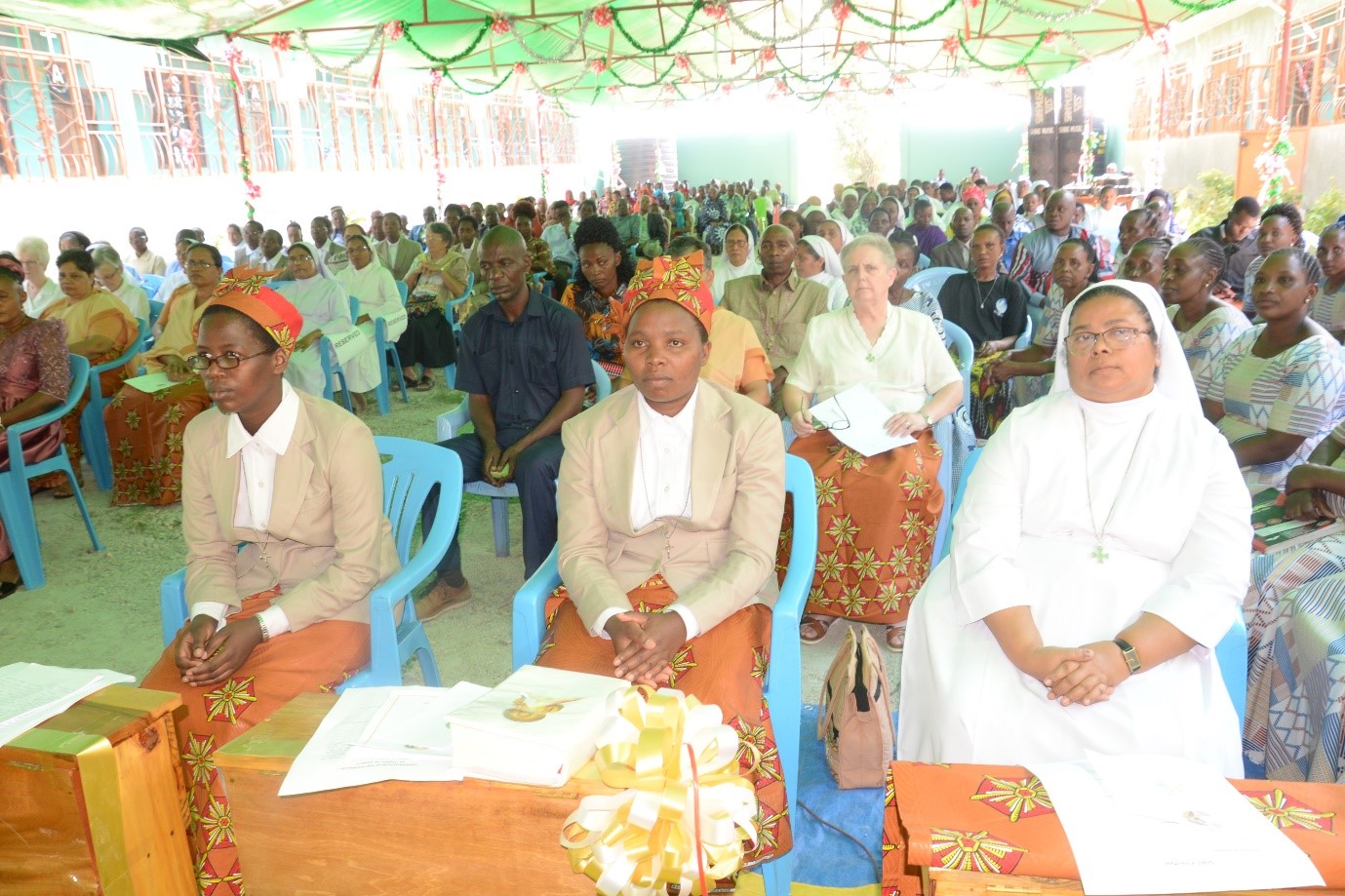 On the fifteenth June 2023, we the sisters across the Congregation sang the glory of God along with Mary our Blessed Mother and St. Joseph, the patron saint of our Congregation, for the first four East African Sisters, Gaudensia, Sylivia, Angela and Filomena who became member of our Congregation. It is a milestone in the history of the Congregation and a reminder of God's tender care.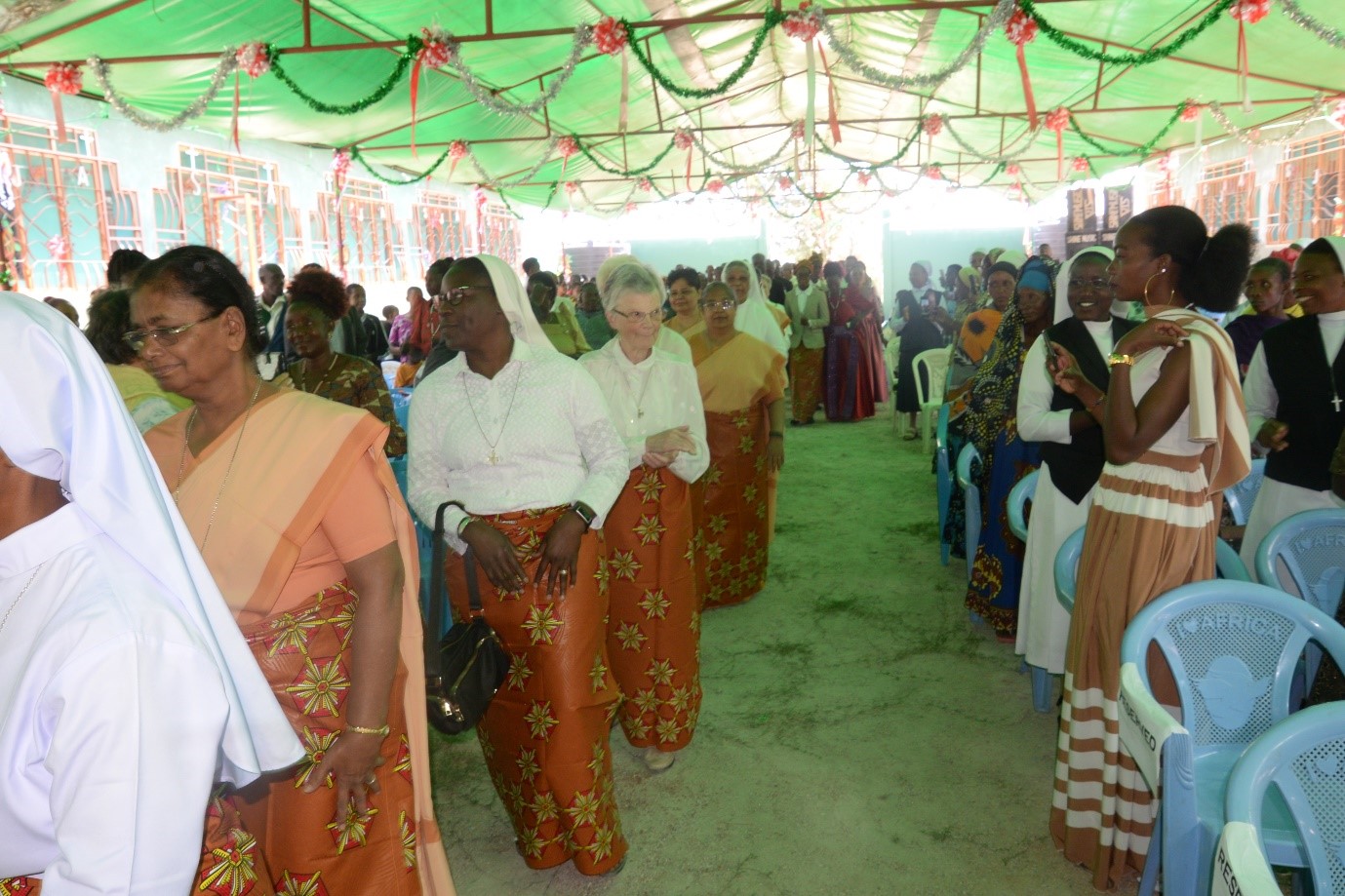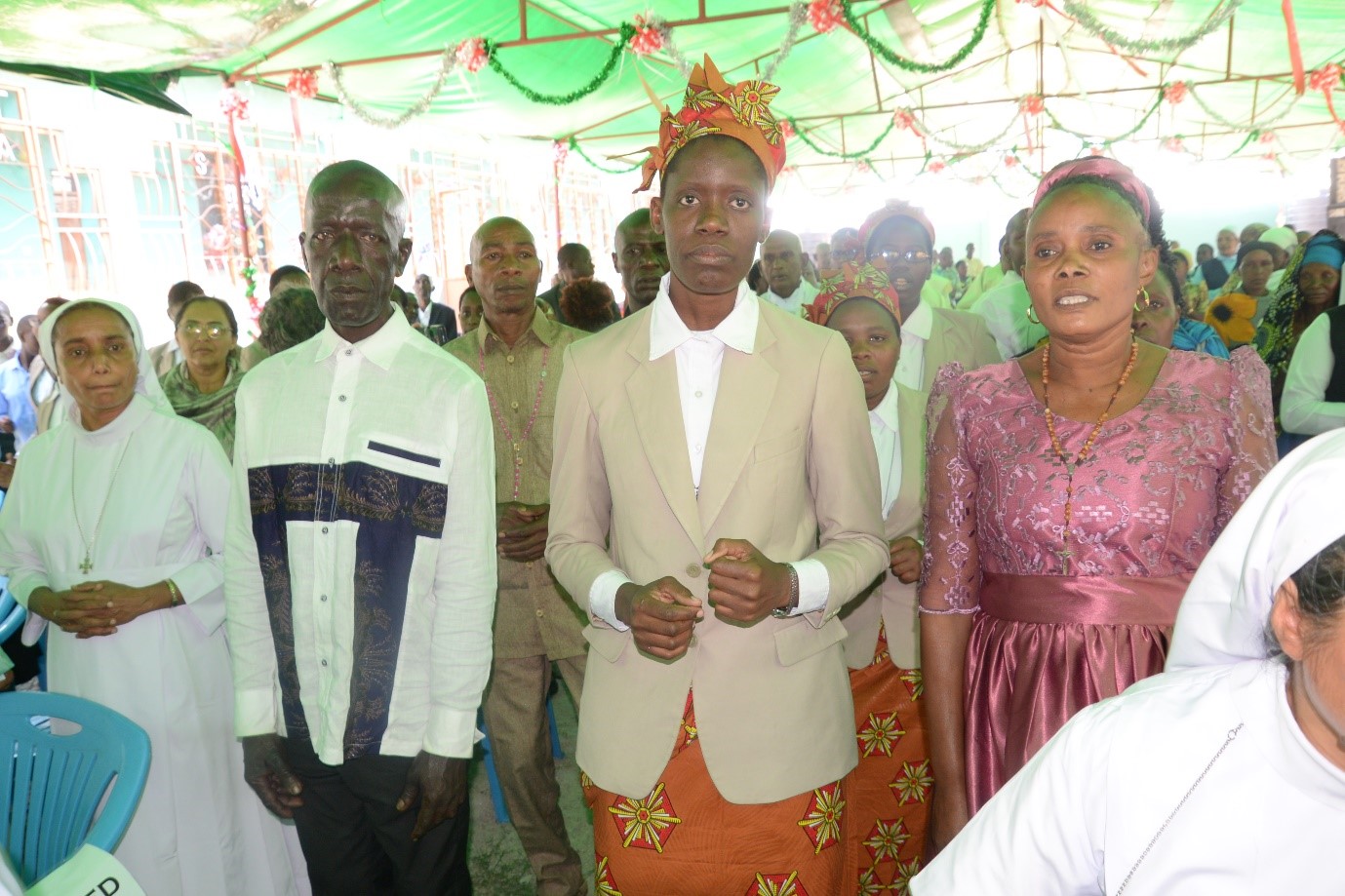 This auspicious day became a memorable one as the whole Generalate team, with Sr. Breda Gainey, our Superior General, came all the way from Annecy to encourage and support us. Sisters Rose(Visakhapatnam) and Leena (Bhubaneswar) were also present, as well as Sr. Marie Louise from the Delegation of France. Sisters Susan and Marie Pierre sent representatives from their Entities, so every part of the Congregation was present. This demonstrated to us, the sisters of the Mission Territory, the love and support of the whole Congregation towards us. We are most grateful to each one for making the effort to be with us. Your valuable prayers and presence which remind us that we are, indeed, "all one".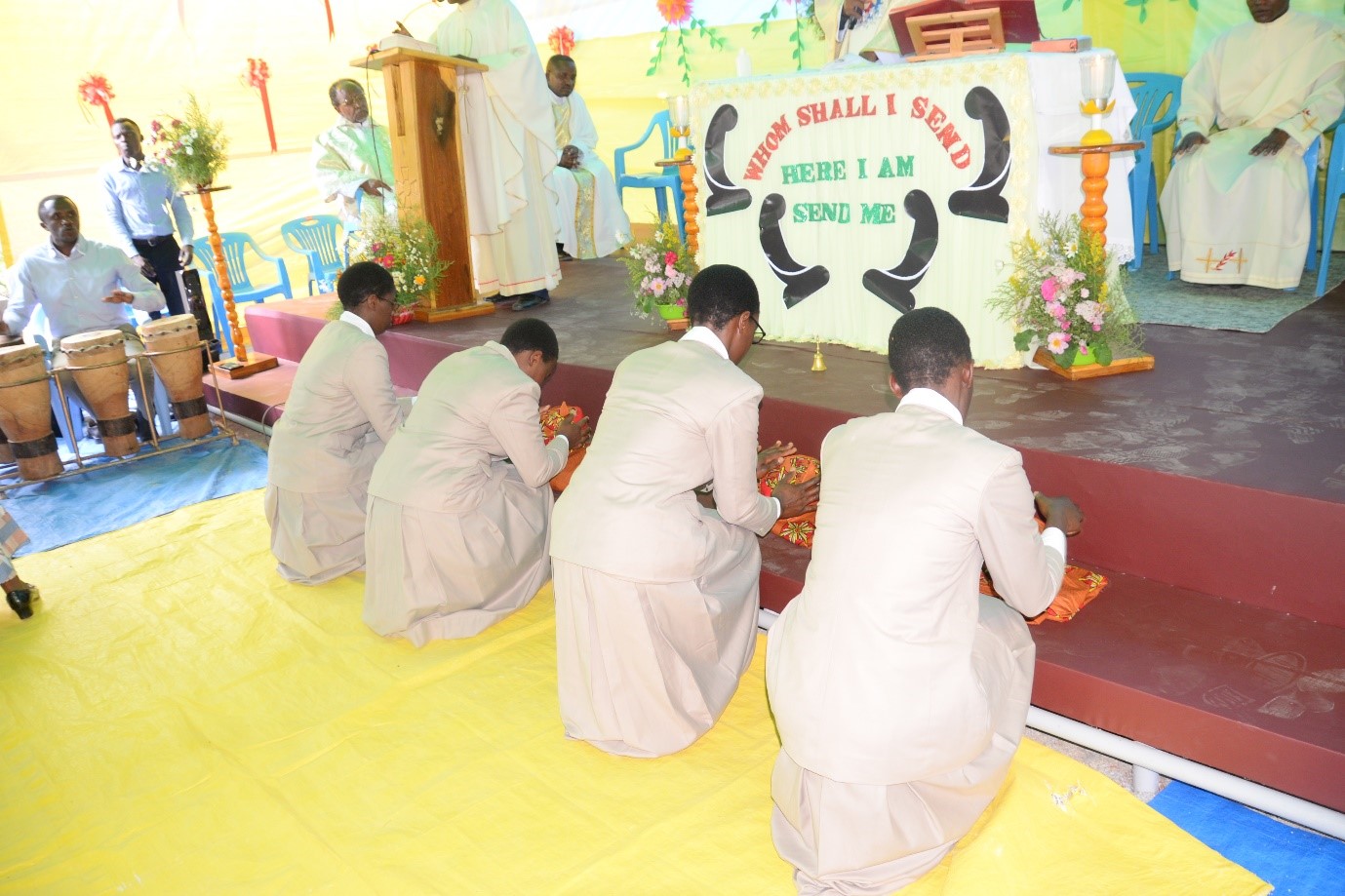 The Profession liturgical ceremony was indeed very colourful. All our sisters wore the traditional "kanga" and, along with those to be professed and their parents, the priests came forward in procession to the Altar. The choir group sang rhythmically all through the Mass. 15 priests concelebrated the Profession Mass. The Eucharistic celebration was indeed very meaningful especially when the would be professed came forward to renounce their traditional costume and then changed in to their religious habit as a sign of surrender before they could pronounce their first commitment.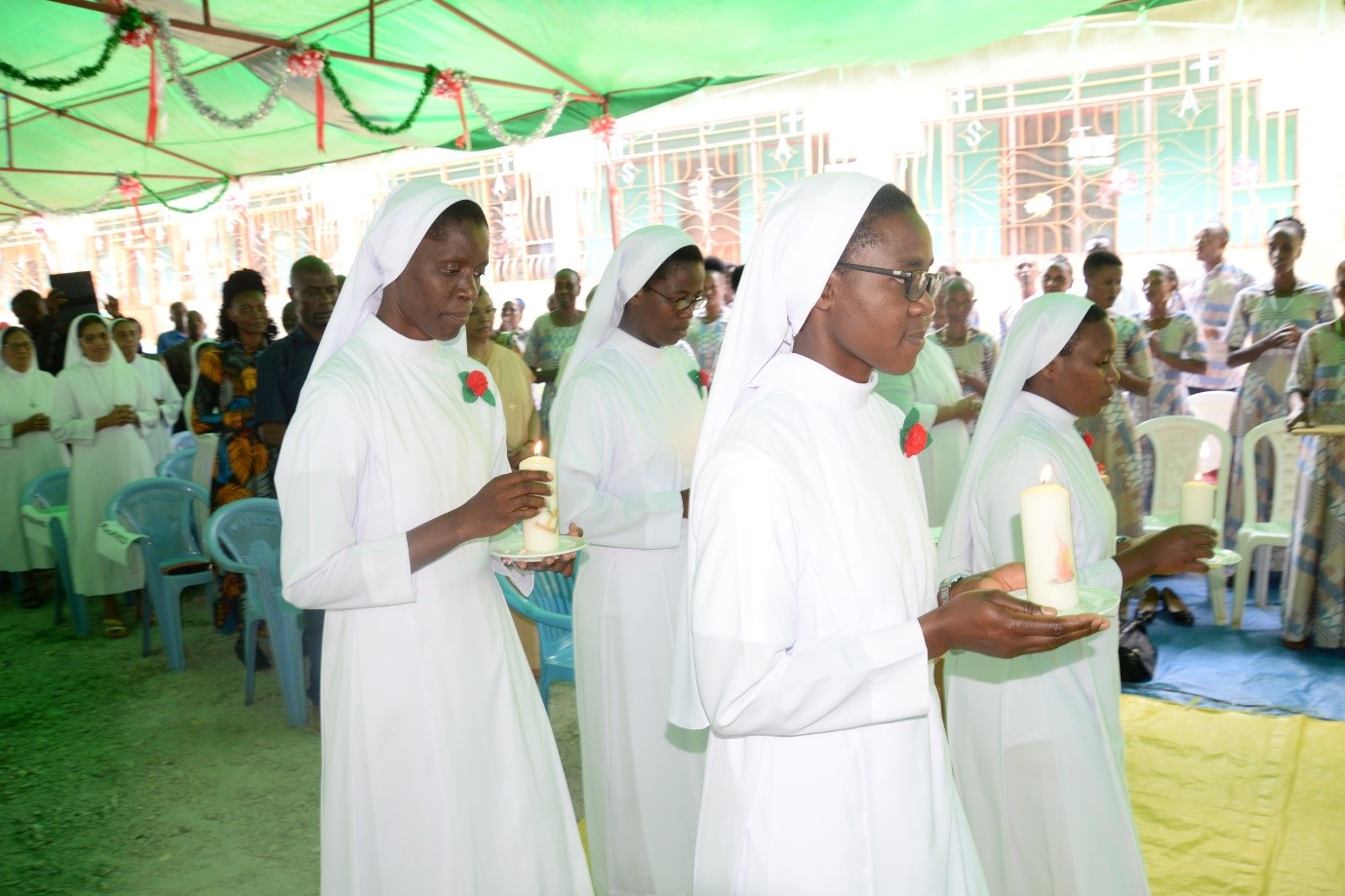 After the Mass there was the traditional "wishing", garlanding and gifting to the newly professed. These Sisters then thanked each and every one present for all their contributions. A special thanks was offered to all our benefactors, collaborators and well-wishers as many had taken time off from their other commitments to be with us to share this joyful occasion. We are very much aware of the people who worked behind the scenes for the success of the day and are very grateful to them.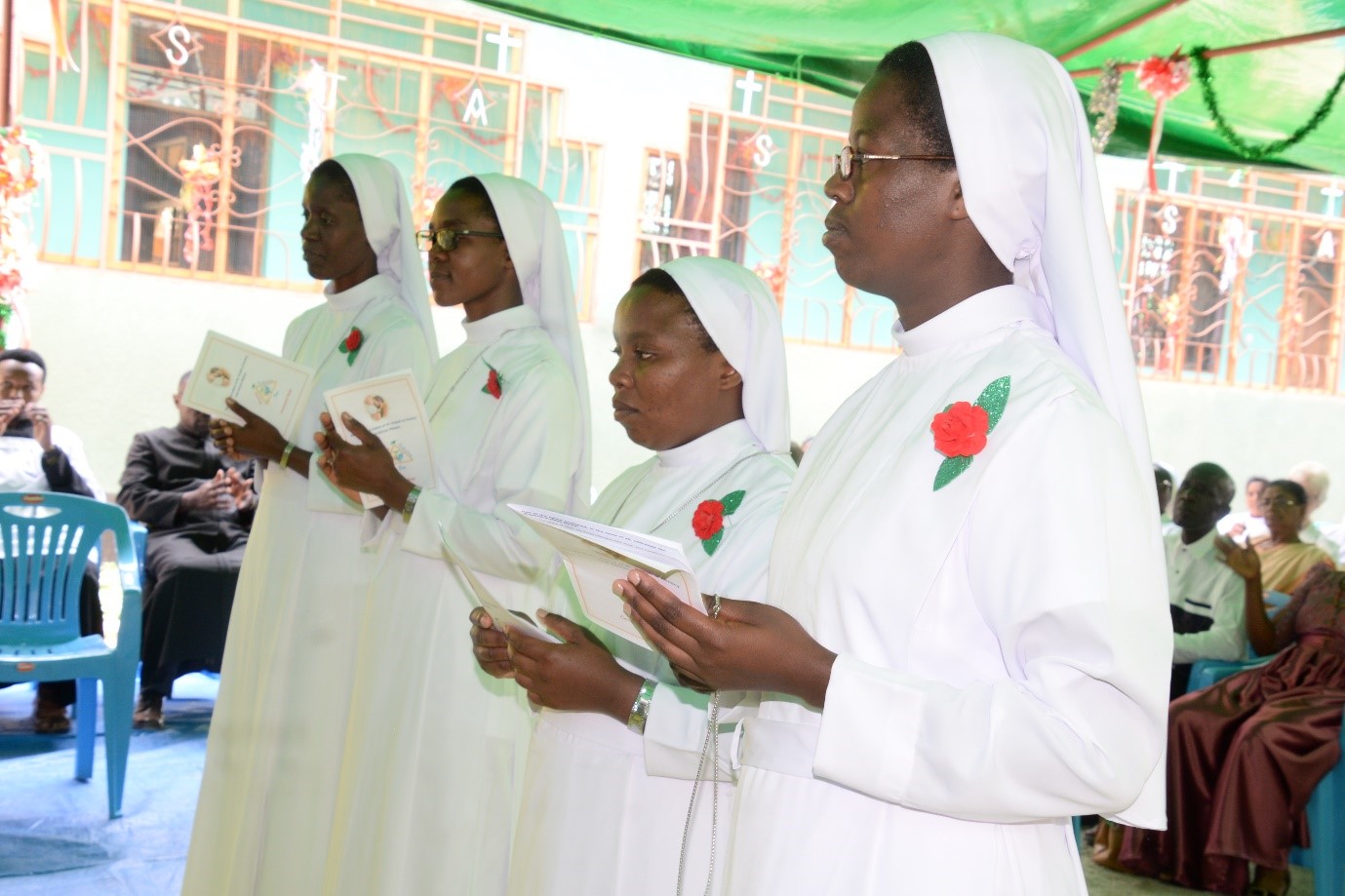 The Sisters in East Africa mission do acknowledge the hard work of our Mission Leader, Sr. Marietta. Our words are not enough to express and communicate our sense of gratitude to her for her valuable presence, appreciation, timely observation, advice and encouragement that made this celebration such a meaningful one.