Blessing of Dar es Salaam Dispensary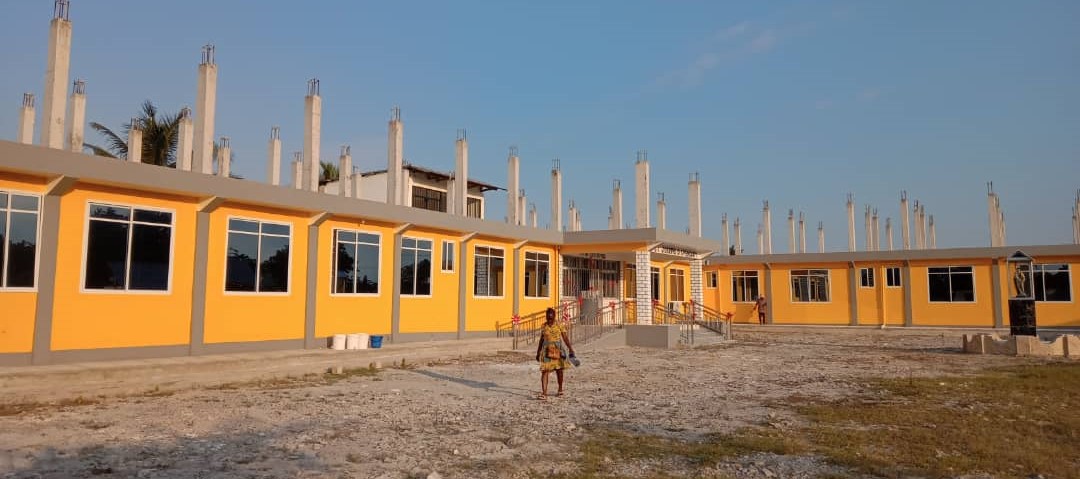 The 8th September, the birthday of our Blessed Mother, brought great joy for all of us in the Mission Territory. After waiting for a long time, we finally got our dispensary registered. The dispensary was inaugurated and blessed by the Auxiliary Bishop of Dar es Salaam, Rt Rev. Bishop Stephano Musomba. The blessing was followed by Mass which was concelebrated with our parish priest Fr. Sheejen and three other priests from neighbouring parishes. We were also joined by other religious, leaders of our parish, village leaders and about 200 people local people.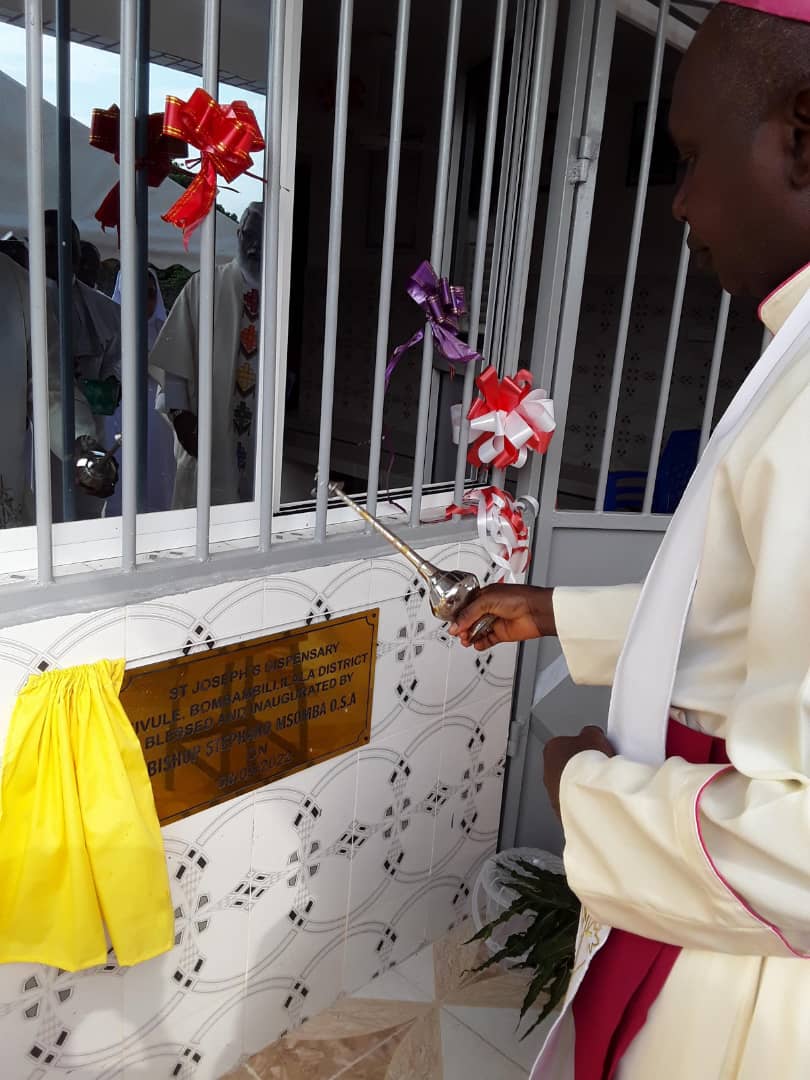 After the mass a short history of the Congregation was read by Sr. Reena. The vote of thanks was presented by Sr. Marietta, our Mission Territory leader.The Bishop was very happy to see the facilities in the dispensary and congratulated us for our eagerness to reach out to the people. He also requested that the local leaders continue in their co-operation with the Sisters in their work.
We raise our hearts and spirits to thank the Almighty God for His guidance and protection throughout the construction of the dispensary. We are also very grateful to all those who have worked hard and all those who have helped us in one way or other way to make this day a dream come true, especially, the Medaille Foundation and Misean Cara.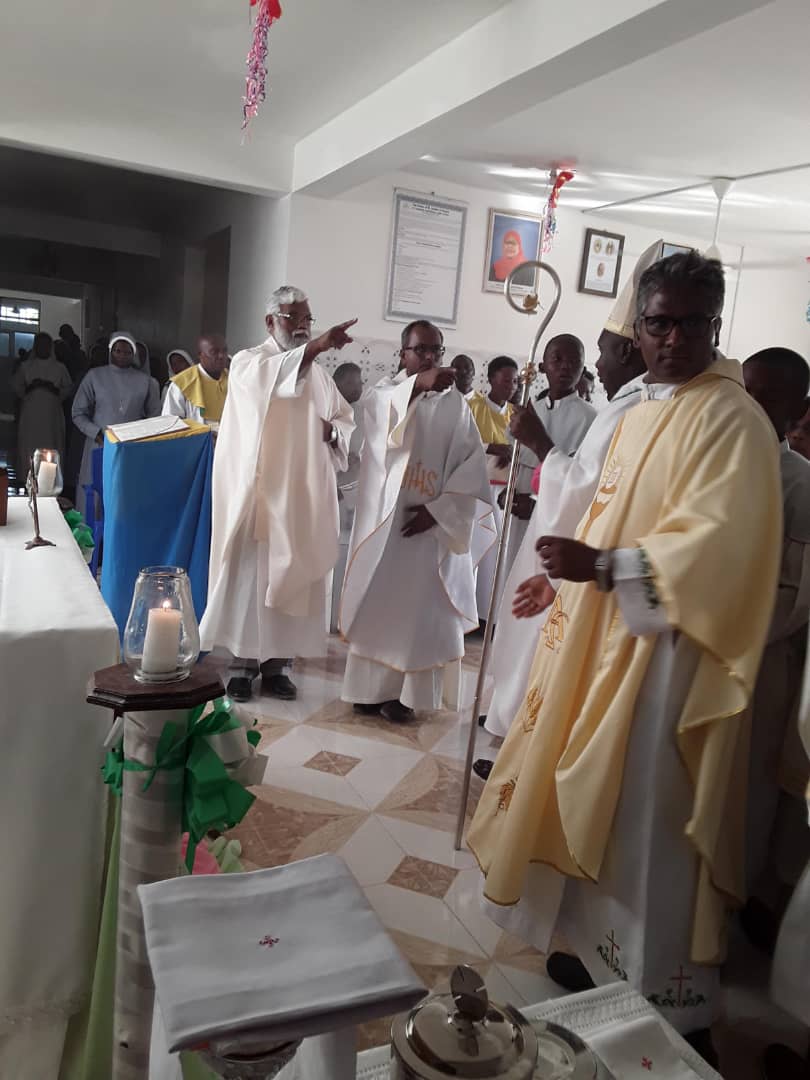 The Sisters of Dar es Salaam community.